Case Study: European Expansion through PEO Services
Last updated: 1 June 2023
Looking for an easy, efficient and successful European expansion/hiring method? PEO services might be interesting for you. In this case study, we'll guide you through the European expansion journey of one of our North American clients in the finance & insurance industry. Within six months, the client employed over 10 employees in 7 European countries.

In this specific case, the client faced multiple challenges in increasing their European market share. In their European expansion plan, the client desired to employ over 10 employees in 7 European countries.

Within six months, the client has successfully expanded into all of it's targeted markets whilst focusing on it's core business. At the same time, EuroDev minimized the client's corporate and employment liabilities.

Read the case study by clicking this link or the image below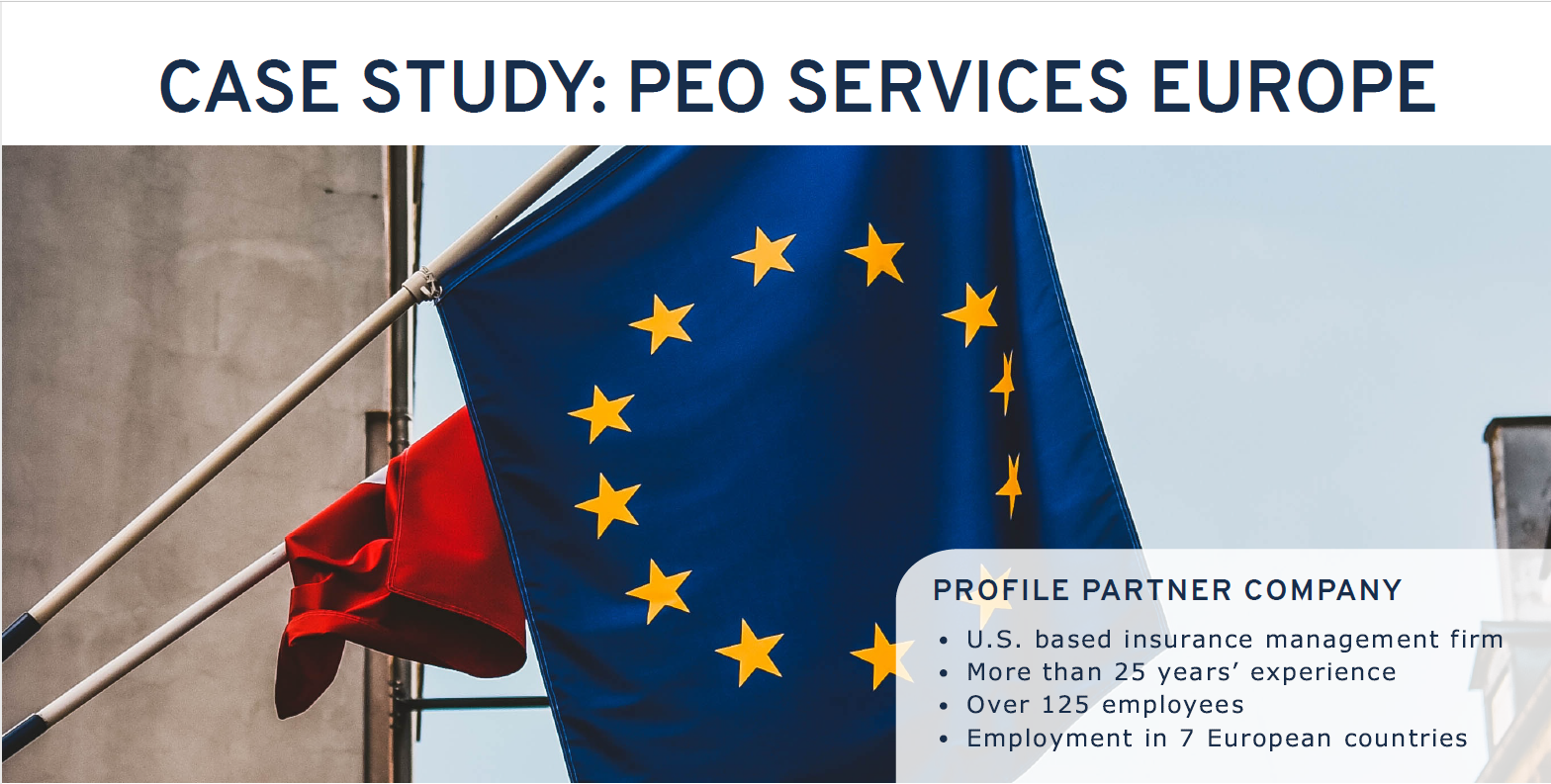 Get in touch
If you would like to learn more about European expansion, HR Outsourcing in Europe or your opportunities in Europe, please do not hesitate to reach out to us. We would love to assist you with your European HR and/or sales needs.
About EuroDev
EuroDev, established in 1996, has a single, defined purpose to help mid-sized North American companies expand their business in Europe. We have created a proven, successful business development model and since our founding, have partnered with over 300 companies to help them define and meet their European business goals. Services provided include Sales Outsourcing, HR Outsourcing and Digital Marketing.
Category