Coronavirus | Europe Is Beginning to Ease Strict Lockdown Measures
Last updated: 1 June 2023
European countries are cautiously loosening their Corona measures. In most countries, shops, nurseries and construction sites are opening up again. At the same time measures regarding the wearing of face masks in public are tightened. This article provides an outline of the current situation in Europe per country.
EU Lockdown exit plans - Continuous updates
Spain
Spain, one of the countries worst hit by the coronavirus, has began to ease strict lockdown measures. People in manufacturing, construction and some services are being allowed to return to work, but must stick to strict safety guidelines. The rest of the population must still remain at home. Most of the shops and services remain closed for now, and office staff works from home if they can.
Spain is hoping for a return to relative normality by the end of June, said officials in Madrid. Prime Minister Pedro Sanchez said a relaxation of rules would begin on May 4. While exact details will vary from province to province, hairdressers and other businesses that operate via appointment will open in the initial phase, while restaurants will be able to offer takeaway services. On May 11 for most of Spain, bars will reopen their terraces but will be limited to a third of their capacity.
Italy
Italy is leading Europe in easing lockdown measures aimed at containing the spread of the new coronavirus. The return to work came as Italy tries to cushion the economic impact of the shutdowns. Forestry industry workers are allowed to return to work, as well as factories making computers and IT equipment. In supermarkets the use of disposable gloves and disinfectant gel is mandatory.
Italians are now allowed to visit family members and people with whom they have an "established emotional bond" in the same region. Parks are open for walking and running, and people can go for sport activities even far from home. Social gatherings remain banned and it is mandatory to wear a mask on public transportation and in closed public spaces. Restrictions on funerals have been relaxed, with a maximum of 15 mourners allowed to attend, but masses and weddings will have to wait. Bars, hair salons and restaurants will be allowed to reopen on June 1st, if the rate of infection continues to lower. Prime Minister Giuseppe Conte said he would continue to assess the trend of new infections and "act accordingly" if conditions allowed it.
Austria
Austria also began loosening restrictions, allowing public parks, small shops and DIY and gardening supply stores to reopen. If the outbreak remains under control, all stores reopened on the 2nd of May, with restaurants following mid-May. People visiting shops must wear masks and observe strict distancing rules, with only one person for every 20 sq metres (215 sq ft) of retail space. The chancellor, Sebastian Kurz, said the country was "on the right track" and is "taking the first steps back to a new normality," he said. "But the crisis is far from over." from May the 15th, places of worships and restaurants will reopen. From May 18th most students return in split groups, and from May 29th hotels are allowed to reopen.
Denmark
Denmark was one of the first EU countries that went in lockdown. Daycare centres and primary schools reopened on April 15th, allowing many parents to return to work. Restaurants and cafes will remain closed, and gatherings of more than 10 people are prohibited until at least the 10th of May.
Norway
Kindergartens and some health specialists are reopened on April 20. High schools and universities, hair, massage and beauty salons partionally reopened on April.
Germany
In Germany coronavirus restrictions are being softened - and at a dizzying rate. On April 15, Chancellor Angela Merkel announced partial reopening of shops next week and schools, hairdressers from May 4. As yet this has caused no resurgence of the virus. Cabinet minister Peter Altmaier told us in a Newsnight interview there had been "a decline in infections, for now, at least four weeks in a row". Applying its large-scale testing capability and tracing of thousands of early cases, Germany contained its infection at a relatively low level.
So now restrictions are being relaxed. Religious services resumed on Sunday, many shops were able to reopen on Monday, some museums will follow on Wednesday - as well as cabinet decisions about further easing of the rules. After August 31st large events such as soccer matches, concerts and festivals may be allowed.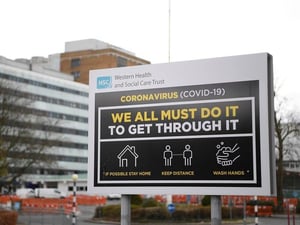 France
The French prime minister, Emmanuel Macron announced that the country's strict lockdown are extended until May 11. After that, nurseries, primary and secondary schools should be able to progressively reopen. Restaurants, cafes and beaches, though, will remain closed until at least June. The government will publish a detailed lockdown plan in two weeks. Besides, a new regime of coronavirus testing will be launched on May 11 so that it can slowly unwind its lockdown and avoid economic meltdown, Prime Minister Edouard Philippe said, warned citizens to be disciplined to avert a new outbreak.
Poland
Poland has reopened parks and forests from April 20th and eased limits on the numbers of people in shops, Prime Minister Mateusz Morawiecki said on April 16, adding that he planned to ease the lockdown further every week or two.
Switzerland
Under Health Minister Alain Berset's three-stage plan, companies which provide personal services like hairdressers and physiotherapists have been allowed to return to work from April 27, schools could reopen on May 11, while bars and restaurants would remain closed until at least June 8. From the 8th of June, Universities may reopen, professional football matches without spectators may be held.
UK
The UK said it is too soon to start easing restrictions. Therefore, it has extended its nationwide lockdown on April 16 for at least another three weeks. The announcement, which had been widely expected, means Britons must stay at home unless they are shopping for basic necessities, or meeting medical needs.
The Netherlands
The government has decided to extend confinement measures that include shutting down bars, restaurants, sports facilities, childcare centers and other locations till September. From May 11th primary schools will partially reopen, and adolescents can resume group sports under certain conditions. However, primary students will in most cases attend school half-time, with most classroom sizes needing to be cut by 50 percent to accommodate health guidelines. From June 2nd other schools and universities should prepare to open. From September 1st, large events, including professional soccer and music festivals, might resume.
Belgium
B2B companies opened offices to employees again in Belgium, even though remote work is still encouraged. Those who work from offices need to respect social distancing or wear protective masks. Textile shops selling cloth will open, too, because they are essential if people want to make their own protective masks. Those masks will also be mandatory on public transport, which will seek to reopen at full capacity. And people will be allowed to exercise and play sport with two others.
Greece
The streets of the Greek capital Athens resounded with the noise of car horns after weeks of movement restrictions. Some businesses have also opened as part of what authorities say will be a staggered reopening of the economy. Barbershops and stores selling books, sporting goods, stationery, and other items can now open, albeit with strict hygiene and social distancing measures in place. Masks are now compulsory for staff and passengers on public transport and employees in shops selling fresh food. Violators face fines.
Other updates on lockdown measures across Europe:
Do you want more information? Feel free to reach out via info@eurodev.com
Category