Let's Fly Together on a Successful European Business Trip
Last updated: 1 June 2023
When developing businesses in Europe, one thing is most often forgotten: the cultural diversity characterizing the European landscape. Geographically speaking, Europe counts 44 different Countries with a total of 741.4 million people spanning in territories as different among themselves as Russia can be from Italy, or Hungary from Malta.

And even though people live one close to the other, as soon as you cross the border, a new world opens up in front of you. Culture, laws, languages, food, weather, even currency at times. All you are used to changes significantly.
It is, indeed, not uncommon to experience a cultural shock, especially if you come from the USA or Canada, where the linguistic, cultural and business environment remains overall homogenous across their national lands.
Try to imagine: you have just landed in Amsterdam, you are quite jet-legged from the flight, around you people speak an incomprehensible language that, let's tell the truth, sounds quite threatening! While enjoying the sight of the colorful tulips that flourish all around Schiphol airport, a familiar voice approaches you. It's Olga, your EuroDev business development manager that's been working on your project for a few months. Olga is there to pick you up, drive you to your hotel, help you settle in the Netherlands. You will spend the next five days with her, visiting the list of qualified distributors that Olga has come up with together with her team after a thorough external analysis and market research.
Once in your hotel room, you have finally time to relax and recharge. You go over one more time the entire itinerary that's been planned for you: Italy, UK and Turkey. You start to feel the excitement of being here, of finally seeing your European business dreams come true – not to mention that you can't wait to eat baklava, the so much acclaimed Turkish sweet that your family keeps on talking about when recalling their trip to Europe while you were busy with some work commitment at home. With a smirk on your face, you kiss good night to your family overseas and go to bed.
When you wake up the following day, the reception announces to you that Olga is waiting downstairs. You have a busy schedule ahead, but Olga has already taken care of everything, and the taxi headed to the EuroDev office is waiting for you. We don't want to spoil how EuroDev welcomes its North American clients when they visit - it has to be a surprise! - but we can say that the welcoming itself might be worth the whole trip in Europe, oh yeah!
And time passes by quickly when having fun, but you need to hurry: you are supposed to have lunch in Rome – well, good thing in Italy nobody sits at the table before 2 pm….
In no time you find yourself enjoying pasta alla matriciana in front of the colosseum together with your first qualified client. Olga and her team had approached this company in Italy after completing their market research. They analyzed the competition and they ended up with solid data showing that this country is one of the best to target for your industry. They have been quite scrupulous in the research, and through different online platforms, they identified key participants of past trade shows in your industry. They also contacted the national trade organizations that helped them better orient their leads generation. Your product is quite innovative in Europe, therefore you need a distributor who knows it takes time to introduce it into the market, who has the right contacts to approach and is willing to invest their time in promoting new technology. And you have a feeling that this person in front of you can really be a good fit. Her company is stable, nationally well established, with an extended network in Spain and Greece as well. Bust most importantly, they are displaying the capabilities and organizational readiness to support the big win you are looking for.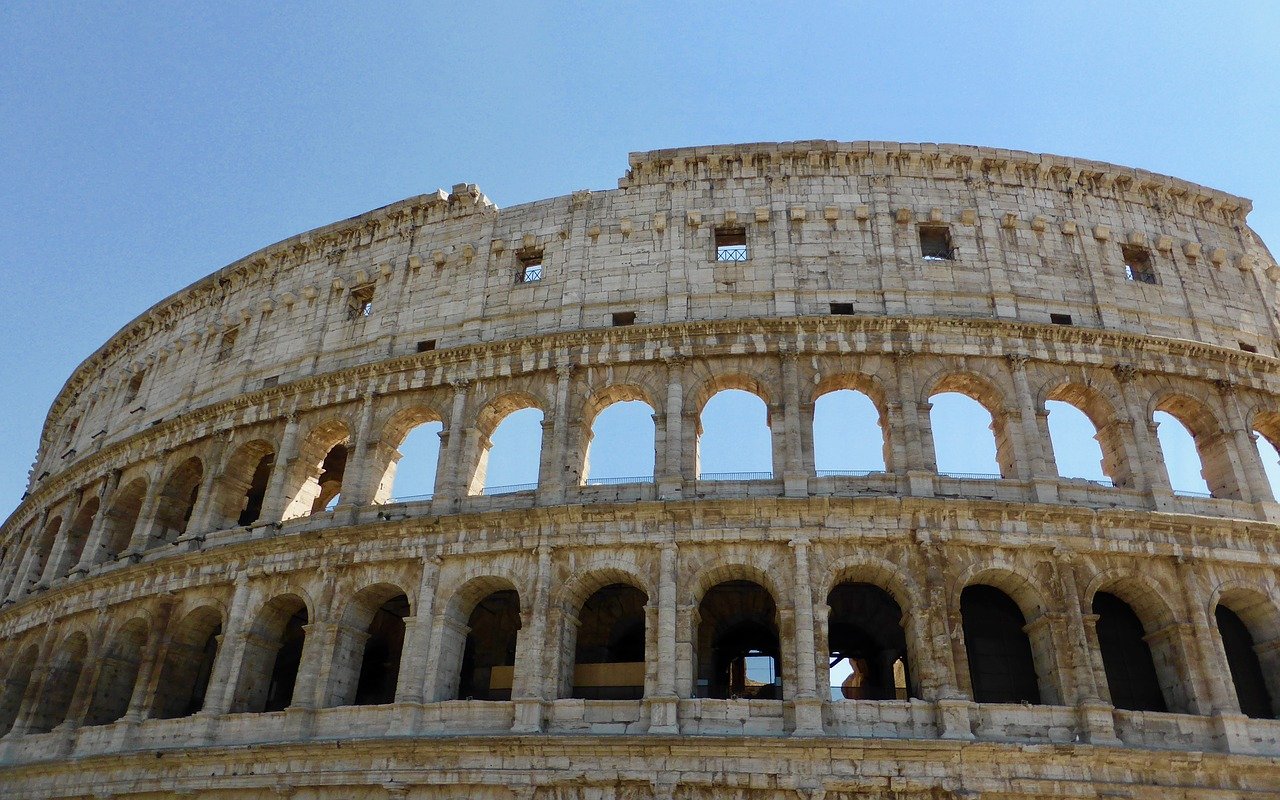 Colosseum, Italy
You pay your respects to this charming businesswoman while you finish your coffee (espresso, per favore!), you pay your bill (how cute is the Euro, so many colors on it!), and together with Olga you get on a taxi: London is waiting for you. On the way to the airport, you notice how different business meetings can be in Italy. Here, business negotiations often take place outside the office, possibly with something in front to eat. Actually, nothing here is discussed before having eaten at least one meal together. Italian businessmen need to get to know you, need to bond with their business partners, get an understanding of how much they can trust you. And the way they do it is to share a personal experience like enjoying some good food.
Let's change scenario, though. You and Olga are now in London. You find yourself surrounded by a thick layer of fog. It's already dark even though it's just 5pm, and it's just started to rain. You call a taxi and you are immensely grateful for your credit card since you forgot to withdraw some Pounds. Your next business meeting is on the 34th floor of the Shard. People in the office have their heads down and even though you pass by, they don't say hi. "It's not for being impolite" Olga explains to you, "they are just focused on what they're doing". At the reception they show you right away your partner's office, who's busy checking some numbers when you enter the room. The meeting is 30 minutes long, very comprehensive, satisfying, without any fuss, straight to the point. You are here to examine the marketing plan together. Olga wants to make sure they have actions in their plan to promote your brand and products. You conclude to send out newsletters with content that also promotes your brand and you layout a digital marketing campaign. Olga also mentions the trade show that will take place in UK in a few months, in which this distributor will exhibit. You talk about space on the stand for your product and mark those dates in your agenda to attend the trade show together.
The following morning you wake up in Istanbul, Olga had planned a ship tour on the Bosphorus, which left you breathless. Multiple colors, sounds, smells all dancing together as a reflection in the sea. You had never seen such a view. Now you understand why your family can't stop talking about Turkey. When the tour ends, you meet the last qualified lead for this trip. You are here to visit in person a warehouse that might be the perfect fit for your shipment needs. Olga provided you solid reasons for selecting this option: Turkey is a well-connected country not only to Europe but to Asia as well, should you want to explore that market in the future. Furthermore, shipping your product from North-America to Europe for storage is costly, but Olga had contacts with a big ocean carrier that gave you very good rates for Turkey. The only obstacles were to obtain the right product EU certifications, and to translate all documents into the local language. But you took a sigh of relief when Olga handed you all the certification papers and language translations. You almost forgot how resourceful EuroDev can be, with their proven experience and extensive connections in every aspect you may need help with to expand your business in Europe.
---
This is where EuroDev can assist you, and your business development plans in Europe. Equipped with highly experienced professionals coming from all over Europe, EuroDev can help you understand the European dimension, explain you the regional products' demands, project their growth rate, assist you in complying with the EU certifications and start generating leads thanks to our locally savvy managers, and their diffuse network.
EuroDev will not only provide you with extensive European business acumen, but will also develop concrete opportunities by meticulously analyzing the market and scheduling meetings with qualified leads. And here is the fun part. Interested in knowing what that is all about? Follow us on a virtual business trip.
At EuroDev we are keen on showing you not only the multiple opportunities to expand your business, but to also guide you through the beauty and diversity of this disparate continent we call Europe.
About EuroDev
EuroDev, established in 1996 with offices in The Netherlands and France, has a single, defined purpose to help mid-sized North American companies expand their business in Europe. We have created a proven, successful business development model and since our founding, have partnered with over 300 companies to help them define and meet their European business goals. Services provided include Sales Outsourcing, HR Outsourcing and Digital Marketing.
Category