5 Mistakes When Marketing in Europe in 2023
Last updated: 1 June 2023
In 2023, the sphere of marketing content will continue to expand and change along with marketing techniques. With 27 years of experience, we have written a list of the most common mistakes North American businesses make when entering Europe. Avoiding these mistakes allows us to maximize performance and achieve a better ROI per euro invested by our clients.
Considering the diversity of the European marketing environment it is crucial to plan your business in Europe and familiarize yourself with the markets, your competitors, and the details of each of the 44 countries in Europe. It is also important to take into count that the total European ad spend is set to rise in 2023, which will make the playing field even more competitive for newcomers. These mistakes can be avoided if you want to improve your success rate and grow the business.


1. Having Only One Web Domain For All European Markets
MasterCard research shows that three-quarters of European shoppers (74%) are more inclined to shop locally. When entering Europe, it is important to remember the principle "Think globally, Act locally." You might consider buying domains in the domain areas you are targeting. Local businesses are rated highly by consumers as they offer*:
More personalized service: 96%

Trust – Treating customers fairly: 91%

Better customer service: 80%

Quality workmanship: 86%

Reliability – Delivering what is promised: 79%

Professional staff: 75%
2. Non-Multilingual Approach to Content
Google research shows that 56% of Europeans don't want websites written in another language. A website written in English will not be successful as visitors compare it with local products and proposals. Websites written in English only will cause a lot of confusion about returns, delivery, support, payments, and so on. Potential customers don't want to spend too much of their time searching for answers. They simply choose to buy from a local competitor whose website was written in their native language.

3. Having One payment Method or No Pricing Information Available
Debit or credit cards are the most used payment method in many European countries. However, cards shouldn't be your only option, since many countries now offer to have their product delivered and then paid in cash via delivery service. Having only one option or no information available on pricing options will reduce your growth and impact your ROI. Many people in Europe use alternative payment options because most countries have local providers like PayU in Poland and PayDirekt in Germany. Klarna in Norway and Carte Bancaires France.

4. Your Website or Landing Page is Translated but Not Localized
An infamous example of this mistake would be the Electrolux U.S. market entry with the translated slogan "Nothing sucks as Electrolux". It's funny, but it doesn't make sense when it comes down to your business or your ROI.
Many websites have had the text translated by "native speakers" who work in translation agencies. This can hurt your business in Europe. The Ad copy and website text must be translated by a native linguist in the country you reside. A local expert can help you proofread your text and make it relevant to the market you are targeting.
5. No Local Customer or Technical Support in Europe
Forbes reports that 84% of companies that improve customer service report increased revenue. Keep in mind that, customer experience is not just about creating positive reviews, but much more about avoiding negative ones. It is reported that customers tell an average of nine people about a positive experience with a brand, but they tell 16 people about a negative experience.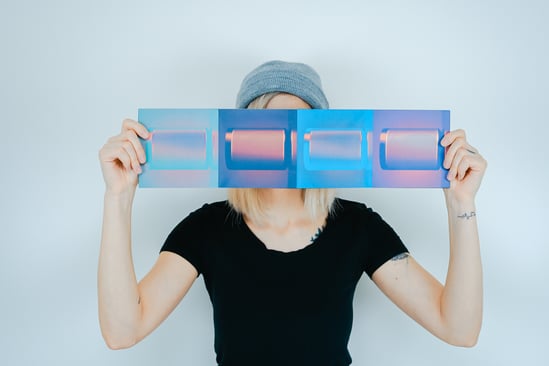 Expanding your business internationally can be an exciting step for any company, but marketing your product or service abroad requires adequate research and preparation. For businesses to succeed overseas, they must appeal to their international consumer base and find common ground. We recommended hiring a local agency or consultant to help you strategize your plan.
Ready to start your marketing journey in Europe? Connect with us.
About EuroDev
EuroDev, established in 1996 with offices in The Netherlands and France, has a single, defined purpose to help mid-sized North American companies expand their business in Europe. Since our founding, we have created a proven, successful business development model and partnered with over 300 companies to help them define and meet their European business goals. Services provided include Sales Outsourcing, HR Outsourcing, and Digital Marketing.
Category