Business 2 Human - The Future of Digital Marketing in Europe
Last updated: 1 June 2023
We have heard of B2B and B2C marketing in Europe and Worldwide. Depending on the goal of your marketing strategy you might concentrate on one or the other. Some companies set a goal to attract businesses and clients to their business, while others track their performance to reach as many customers as possible. With that in mind, let's talk about a new path emerging - Business to Human
Social platform users are becoming less and less open to having their movements in the digital world followed. And while this is a positive occurrence in regards to the digital fluency of online consumers, the digital marketing sector is struggling with how to respond to this new need for privacy and to adjust to the new environment that their key audiences are choosing to respond to. New research from the contextual intelligence company GumGum shows that consumers are more than ready for advertisers to put a pause on tracking their behavior and place a greater emphasis on ads that align with the digital content they are looking at that very moment. However, changing deeply ingrained habits among digital marketers and advertisers is not easy.
Is Contextual Advertising the Answer?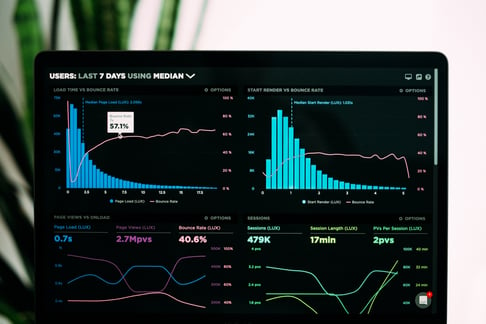 With the demise of third-party cookies on the horizon and the rise of video, some advertisers have found a solution in contextual targeting. Contextual targeting is becoming a critical tool when looking to reach relevant audiences within premium video environments and with that contextual video advertising provides everything that outdated behavioral methods cannot, helping brands to connect with audiences at scale and optimize content in a meaningful, privacy-friendly way, especially in regards to the new GDPR in Europe.

It's a very intuitive model for bringing together online content and ads at the right time and the right place so that users are in the mood for the messaging that's presented. Most importantly, contextual targeting does not require any personal data, making it a front-runner in the post-identity age.
"There should be a lot more pressure on advertisers, brands, and technologies to make sure that we respect consumer privacy and respect the data points that we can get hold of in a way that is not creepy. Over the last 12 months or so, a lot of businesses have been trying to work around the legislation rather than work with it, which for me, is something that needs to change within the industry significantly.", stated Peter Wallace, senior vice-president of sales at GumGum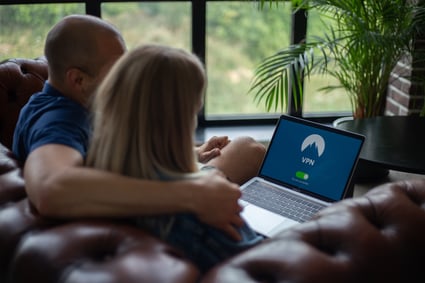 The Age of Audience-centric Digital Marketing in Europe
The way forward for digital advertisers is becoming more obvious and that could very well be a considerable change in thinking to become more audience-centric in their approach. A great first step requires better use of audience metrics, a re-imagining of the relationship between creativity and data, and the ability to serve more relevant ads to consumers.
"We've got to think about what advertising does for the consumer – it is got to be useful; it is got to be seen as non-invasive, and it's got to be integrated into the experience in which we're trying to deliver value," he says. "We need to look beyond metrics that are easy to measure and think about the relationship of creativity, messaging, and encouraging an emotional connection. Going forward, [advertisers should focus] on the human element and the emotional element. That's what creates the relevancy and connection with consumers.", said Lex Bradshaw-Zanger, the chief marketing, and digital officer, of L'Oréal UK & Ireland during a panel dedicated to digital advertising in 2022.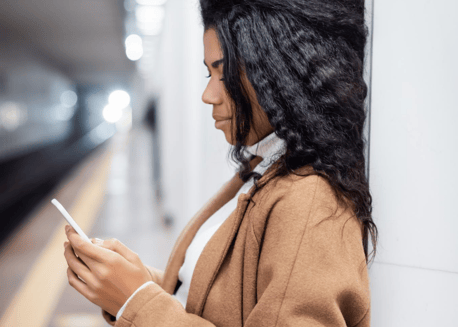 Fundamentally, what every agency is trying to achieve with promotion and advertising is to get the right message to the right person at a time that will resonate with them. Have they always been successful? Even with the large amounts of data coming from all sides and sites, professionals still often miss their targeting. This happens because algorithms as much as they are advanced work with historically collected data which might not be something the user or potential client wants to see once it becomes personalized. From now on, what we can hope to see more of is the use of data to identify trends from a creative standpoint and understand what people are reacting to.
Want to step into the new marketing age? Reach out!
---
About EuroDev
By developing a digital marketing strategy tailored to Europe, we enable you to gain a foothold in the European market. We are the experts in Europe, you are the expert in your business. Together we will achieve success. We are convinced that digital marketing is not an "afterthought", but a crucial investment needed to get a foothold in an increasingly complex sales landscape. That's what we believe in.
Discover more about Digital Marketing services provided by EuroDev.
Category