Business in Europe, Shared Experiences
Last updated: 1 June 2023
CJ McBride, Vice President of Sales at Corry Micronics Inc, has shared his experiences with exporting products from the United States to the European Market. Reaching new markets is an interesting opportunity for a lot of companies. To do this efficiently, having a local presence is key. For many companies who are willing to expand their international footprint, Europe is an interesting destination. Europe is home to more than 500 million consumers, and has a sophisticated and mature market that is open to new products and services.

Corry Micronics Inc. has been a leading supplier of RF and Microwave Components and Subsystems, and has been manufacturing EMI/RFI Filters for over 50 years. CJ McBride is Vice President of Sales at Corry Micronics. McBride has an impressive track record spanning 16 years of experience in sales, marketing and program management in the defense industry. Thanks to his experience, McBride understands the importance of adjusting to different business approaches and relationship building across different cultures.
What does Corry Micronics Inc. do?
Corry Micronics designs and manufactures RF/Microwave components, integrated sub-systems, and hardware for wireless communication infrastructure as well as the security and defense industries.
What was your vision on CMI's international business opportunities?
While CMI has been in business since 1970, we never fully took advantage of European markets. We understood that in order to achieve the growth that we'd set as a company, we'd have to attack the international market in a way that we had in the past. We were unclear as to how we would find the correct representation especially given the very specific nature of our products and the unique demands of our customers.
Now that you're active in Europe, can you share some feedback about the market?
As we were introduced to more and more end users in Europe we uncovered that there is great demand for our products/services, but the potential accounts had never heard of our company. Having someone based in Europe that can handle the introduction as well as logistics allows us to focus solely on the needs of the customer and more effectively quote/close sales revenue.
Europe is a complicated space, what has your personal experience been in dealing with European buyers?
Understanding the subtle nuances in working with European buyers has been a challenge for sure, but after a few visits to the area, its becoming second nature. It's also helpful to have a travel partner that is very familiar with the social customs of each region.
What is the most remarkable or noteworthy custom that you were not familiar with?
The thing that stuck out to me while meeting with design engineers and purchasing agents throughout Europe was the time that they dedicate to the meeting. In the US, sometimes it feels that all parties are working to tick all the boxes as quickly as possible, whereas in Europe, there is care given to relationship building. The coffee is much better, so perhaps that has something to do with it.

How do you see the exporting future of CMI?
We've had a lot of early success finding potential accounts and have quoted many large programs. We're at a point now that with closing some of these opportunities we will have the foundation needed to really grow our European customer base. From this foundation we plan to further grow laterally within these target accounts.
If you had to summarize three key ingredients for success in Europe; what would they be?
Aggressive, persistent, and flexible. We approach new opportunities with a lot of determination. Whether it be in competitive pricing or difficult performance specifications, we tackle challenges head on with enthusiasm. With that being said, it's crucial to be nimble enough to pivot and refocus efforts elsewhere when the situation calls for it. Market trends and program priority are dynamic and our flexibility has provided us with great success.
To learn more about doing business in Europe, click the button below.
You might also be interested in our whitepaper on how to find distributors in Europe: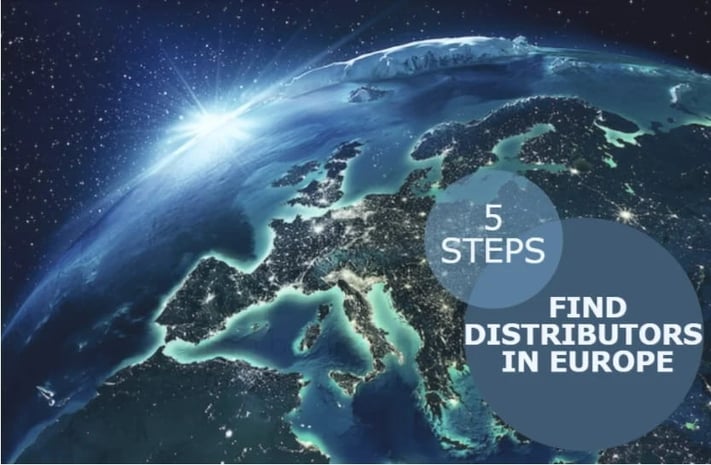 Category