Case Study: Selling High-End Yoga Mats in Europe
Last updated: 1 June 2023
Corc Yoga was established after a family trip to Portugal, where Founder & CEO Christine Moghadam discovered the beautiful cork products the locals made from this 100% organic material. "I was intrigued by the material," she says, "and I got motivated to give back to this country. After a full year of researching, I became a nerd for cork." When it was time to expand into Europe, Corc Yoga asked EuroDev to help them. In this case study, Corc Yoga CEO Christine tells her story.
In short
Based in Dana Point, California

Factory in Portugal, EU

100% natural yoga mats, backpacks, and accessories

Working with EuroDev since 2020

More info: corcyoga.com


Sustainability and community
Corc Yoga's goal is to create 100% natural and sustainable products while also giving back to the community. Yoga mats are just one example of the possibilities. They developed their products with help from the local, family-owned factory in Portugal. Christine says: "It took a good year. We wanted to be confident that we could tap into the market and tried different things. We built a brand with three dimensions: Mind, body, and soul. This reflects in our logo and in our products."

Selling into Europe – a variety of cultures

"We received a lot of inquiries and sales from Europe. Products were shipped back and forth from Portugal to the US and then back to Europe. They were crossing the ocean too much. During the pandemic, we decided that our brand should align with what we believe in."
"We decided overnight that it was time to expand in the EU market. First, we tried it on our own. Advertised on distribution websites for example. But in the EU market, every country has its own language, it's a variety of cultures. We decided to do more research into organizations in Europe that could help us expand. That's when we found EuroDev."
4-month introduction program
Corc Yoga started with a 4 month introduction program. Afterward, they decided to keep working with EuroDev to enhance their EU expansion.
Month 1: Market research, Sales Strategy, and building a database with potential markets and channels.

Month 2: Generating and qualifying leads in both B2B and Retail markets.

Month 3: Qualitative cold calling and sharing company profile presentation. Focus shift to wellness resorts.

Month 4: Expanding the database with vineyards and eco-resorts.

Month 5: The first big EU order was shipped to Switzerland!

US vs. EU Business
What's the main difference between selling in the EU vs. the US? Christine says: "In the US, sustainability is more of a trend, while in the EU it's an actual lifestyle. There are still a lot of people who care more about the name brand than the actual product. In the EU people value how it's made, and they appreciate family-owned companies. My experience is that the EU as a whole follows through with what they say. It has been a big learning curve for all of us."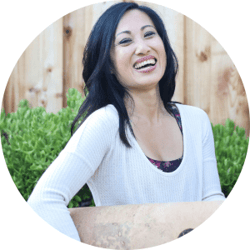 My experience is that the EU as a whole follows through with what they say. It has been a big learning curve for all of us."
"Communication is key. Be open to honest feedback and open to pivot. Sometimes it's easy to come in with a set agenda and immediately quit when it doesn't happen the way you thought. It might just take a little bit longer to reach that success point."
Working together with EuroDev
At EuroDev, we focus on building long-term relationships with our clients and being committed partner. We believe that connection is the basis for success. "Before we started, we were concerned about being just another client," Christine declares, "but I immediately connected with Ilse. She doesn't see us as another thing on her to-do list. Instead, she's really people-oriented, creative, and takes ownership of the brand."
Business Development Manager Ilse about this case:

"I fell in love with the brand and the company. This doesn't feel like a project, it feels like a mission. Our sales strategy is aligned with the core values of the brand. We want to sell our products to luxury hotels, spas, fitness clubs, and yoga schools that are like-minded. We do not target consumers directly. The focus is on bigger volumes. Christine and I talk to each other every week and use a flexible sales strategy that can quickly be adapted to changes in the market. We all sincerely do it with pleasure. I'm really happy that Christine trusted us and continues to do so."
---
Category