Anti-Discrimination Laws in EU: Know the Rights
Last updated: 21 September 2023
Diversity and equality are not only morally necessary but also legally required in the European Union. To ensure that hiring methods for employees in the EU adhere to diversity and inclusion standards, a variety of laws and regulations are in place. The main laws and rules that affect hiring will be covered in this piece, along with how they support workplace diversity and inclusion.
Explore the role of diversity and anti-discrimination laws in the European Union. Learn how the EU combats discrimination and promotes diversity.
Protection Against Discrimination in Europe
To combat discrimination, the European Union has a complete legal system. Discrimination is forbidden under this framework's different directives, which cover a range of grounds. Some of the important directives that seek to encourage variety and inclusion in the workplace include:
Employment Equality Directive,

Racial Equality Directive, and

Gender Equality Directive.
Disability rights and LGBTQ+ rights are mentioned below as a part of the regulations as well.
Employment Equality Directive
Discrimination in work and occupation based on religion or belief, disability, age, or sexual orientation is illegal under the anti-discrimination law called The Employment Equality Directive.
Employers are required to handle all job applicants and employees equally under this directive, regardless of any of these factors. Additionally, employers must make appropriate accommodations for workers with disabilities. This might entail altering the working surroundings or the tasks an employee must perform to do their job.
Furthermore, the directive mandates that companies take action to stop employee victimization and harassment for any of these reasons. Employers are required to have policies in place for handling reports of victimization, harassment, and discrimination.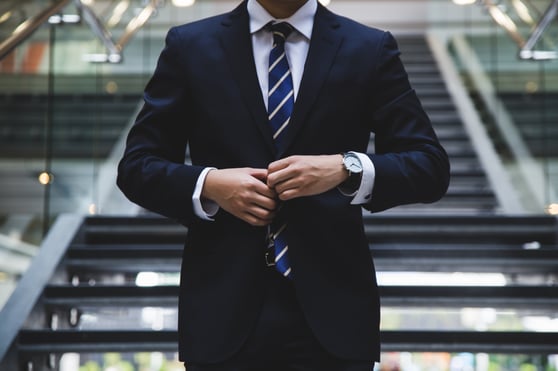 Racial Equality Directive
Another important anti-discrimination law, The Racial Equality Directive, prohibits discrimination on the grounds of race and ethnic origin in employment and occupation. This directive requires employers to ensure that all job applicants and employees are treated equally regardless of their race or ethnic origin.
Employers are also required to take measures to prevent racial harassment and ensure that victims of harassment receive appropriate protection against discrimination and support. The directive also requires employers to provide remedies for victims of discrimination, harassment, and victimization.
Gender Equality Directive
The Gender Equality Directive (2006/54/EC) seeks to end workplace discrimination based on gender. According to this anti-discrimination law, employers must ensure that men and women are treated equally in terms of salary, working conditions, and promotion opportunities.
Employers must also put policies in place to stop sexual harassment and guarantee that those who are harassed get the proper support and security. The directive also mandates women's protection against discrimination in the hiring process and that employment advertisements and recruitment processes be gender-neutral.
Disability Rights
A variety of anti-discrimination laws and rules have been put in place by the European Union to support the liberties of those who have disabilities. A crucial tool for advancing and defending these rights is the United Nations Convention on the Rights of Persons with Disabilities, which the EU has signed.
As was previously mentioned, the Employment Equality Directive mandates that companies make reasonable accommodations for their disabled workers. To enable employees to execute their job, employers must modify the work environment or job requirements.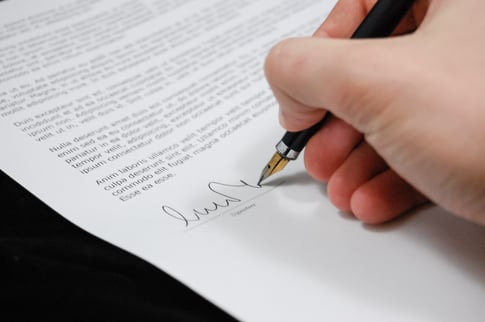 The Disability Strategy 2010-2020, another initiative of the EU, seeks to advance the rights of those with disabilities and guarantee their full participation in society. The strategy contained several initiatives to support disabled people's access to social services, employment opportunities, and education.
LGBTQ+ Rights
The European Union has taken action to advance the rights of LGBTQ+ people and fight against prejudice based on sexual orientation and gender identity. These are prohibited under the non-discrimination laws, the Employment Equality Directive and the EU Charter of Fundamental Rights, which both forbid discrimination based on a person's sexual orientation.
The EU has also adopted the EU LGBTIQ Equality Strategy 2020-2025, which aims to promote LGBTIQ+ rights and combat discrimination on the grounds of sexual orientation and gender identity. The strategy calls for a variety of actions to advance inclusion and equality, including better data collection on discrimination, financial support for groups that identify as LGBTQ+, and advocacy for LGBTQ+ rights in public life.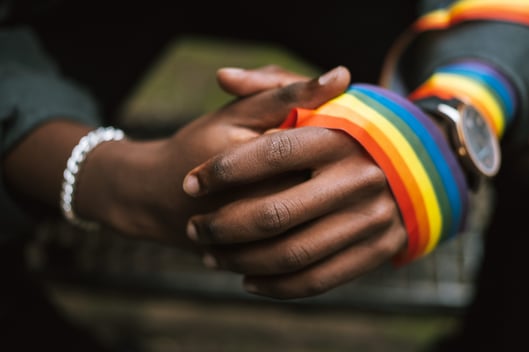 Protection Against Discrimination Closing Points
It should be noted that diversity and inclusion are crucial to the success of any company. This reality has been acknowledged by the European Union, which has put in place some policies and regulations to encourage inclusion and diversity in the workplace.
Some of the most important anti-discrimination laws implemented to guarantee that all job applicants and employees are treated equally and are protected against discrimination include the Employment Equality Directive, the Racial Equality Directive, the Gender Equality Directive, Disability Rights, and LGBTQ+ rights.
However, it is crucial to understand that the achievement of diversity and inclusion in the workplace requires a tough balance between following legal obligations and establishing a welcoming and inclusive workplace culture.
How we add value
At EuroDev, we understand the importance of these factors, and we have a lot of expertise and knowledge to point our clients in the right direction. EuroDev's commitment to diversity and protection against discrimination begins with its Recruitment services.
While having 75 qualified employees, EuroDev is proud to be a truly global organization, with staff members coming from 24 different countries and speaking 38 languages. This diversity allows EuroDev to offer its clients a unique perspective on international business and a deep understanding of the cultural nuances that can impact success in different markets.
We have the experience to assist our clients in navigating the complicated web of EU diversity legislation and regulations and putting policies that support inclusion and diversity in the workplace into practice.
Check out EuroDev HR Outsourcing services to see how we can assist you.
Disclaimer: While we strive to provide accurate and timely information, please note that HR policies and regulations can change frequently. It is recommended that you seek guidance from our HR consultants to ensure that the data presented here is current and accurate.
Category