ERP Systems and the EU's Digital Market: What You Need to Know
Last updated: 1 June 2023
Enterprise resource planning (ERP) systems are becoming increasingly important for businesses of all sizes. These systems help companies manage and automate various business processes, such as accounting, inventory management, and human resources. With the growing use of ERP systems, it's important to understand the regulations and guidelines that companies must follow when implementing these systems in Europe.
GDPR and its implications for ERP systems
The European Union (EU) has several regulations that companies must comply with when using ERP systems. The most relevant regulation is the General Data Protection Regulation (GDPR), which came into effect in May 2018. The GDPR sets strict rules for the handling and processing of personal data and applies to any organization that processes personal data of individuals within the European Union, regardless of where the organization is based. It also gives individuals the right to access, rectify, and delete their personal data. For example, organizations must obtain explicit consent for the collection and processing of personal data, and must also provide individuals with the right to access and delete their personal data. This requires ERP systems to have data governance and data privacy features that allow organizations to manage the collection, storage and deletion of personal data.
In addition to the EU regulations, companies must also comply with national regulations when implementing ERP systems or any other software in Europe. These regulations can vary from country to country, so organizations may need to appoint a Data Protection Officer (DPO) and conduct regular Data Protection Impact Assessments (DPIAs) to ensure compliance with GDPR. This could lead to changes in the software and its features, as well as additional costs for organizations in terms of data protection compliance.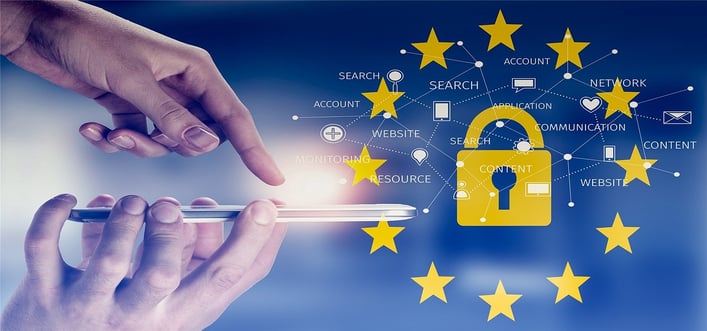 Payment Service Directive (PSD2)
Another important regulation is the Payment Services Directive 2 (PSD2), which came into effect in January 2018. This directive sets guidelines for payment services, including online payments. Companies must ensure that their ERP systems are compliant with PSD2, particularly in relation to security requirements for online payments.
The German Federal Data Protection Act (BDSG)
An example for country specific regulations is the German Federal date Protection Act (BDSG), which is unique in several ways. One of the main ways it differs from other data protection laws is that the provisions on data collection are more extensive than those found in many other data protection laws, and they place additional obligations on employers. It also has special rules on data usage for scientific research, intended to balance the need to protect individuals' privacy. Additionally, BDSG has a specific provision for the use of CCTV, allowing its use for security and surveillance purposes in places that are open to the general public only with strict guidelines. Finally, BDSG also gives individuals more rights to access and control their personal data, including the right to have their data deleted or corrected if it is inaccurate.
Conclusion
To sum up, companies must comply with EU regulations such as GDPR and PSD2 when implementing ERP systems in Europe. They must also comply with national regulations which can vary from country to country. Legal experts can help to understand the specific requirements for their country and ensure compliance. It is also important to note that compliance with data protection regulations is an ongoing process, and companies need to regularly review and update their processes and systems to ensure they remain compliant. EuroDev can be your European partner and support you in this process.
About EuroDev
EuroDev was established in 1996 in the Netherlands with a single, defined purpose to help mid-sized North American companies expand their business in Europe. So far, we have partnered up with over 500 companies and helped them define and meet their European business goals. Services provided include Sales Outsourcing, HR Outsourcing, and Digital Marketing.
Category