Food and Beverages Sector Trends in EU
Last updated: 26 September 2023
Food prices are continuing to rise, and the food and beverages sector is being impacted simultaneously by several issues – higher cost to produce and ship goods, labor shortages, supply chain bottlenecks, changing customer tastes, and the economic impact of war in Ukraine.
But should food and beverage companies take a step back or keep investing, considering that the industry is somewhat shielded from major downturns in demand?
Let's take a closer look at how inflation is changing company and consumer behaviours, what is happening with supply chains, and what strategies will keep companies competitive in the food and beverages sector in Europe.
The Latest Food and Beverages Sector Trends & Reports
All of these changes are causing a shift in consumer priorities. Therefore, organic food sales grew by about 2%. The same happened to organic meat, comprising poultry, livestock, seafood, and organic fruits and vegetables. Baby food saw the highest sales growth in the past year, followed by beverages at 8%. Savory snacks and soft drinks saw the fastest price rises, while prices for fresh bacon and vegetables fell.
On the other hand, according to the New Product Pacesetters Report, eight out of the top ten launches in the food and beverages sector last year were beverages. Hard seltzers continue to see new offerings even now, despite the inflation.
The beverage industry is coping with inflation differently. For example, Sweden's Buen Vato brand is launching a new tequila bottle made of 94% recycled material. Others, like Jack Daniel's, are partnering with beverage leader Coca-Cola and realizing products together.
The new buzzing word when it comes to the food and beverages sector, and inflation is – Shrinkflation. Many companies shrank products and kept the same prices. For example, Nestle in the UK shrank its coffees from 100 to 90 grams, Gatorade is going from 32-ounce bottles to 28, and Chobani Flips yogurts are now 4.5 ounces instead of 5.3.
How is Inflation Changing Consumers' Habits in the Food Industry?
As the prices rise, fine food has never been more important to consumers. This sector was feared the worst, but even though prices are important for consumers, they are not driven by the price only.
Over 40% of shoppers stated that environmental impact is also important for them when food shopping. For food and beverages industry manufacturers that manage to offer both competitive prices and eco packages, they will be ahead of their competitors. Concerning that, consumers will turn to more ethical products, and that creates a clear niche for fine food retailers to cover.

We can expect shoppers to continue visiting several supermarkets and shops around to find the best value for money. Even now, consumers are visiting over three supermarkets per month. Being present is one of the ways for manufacturers to stay competitive.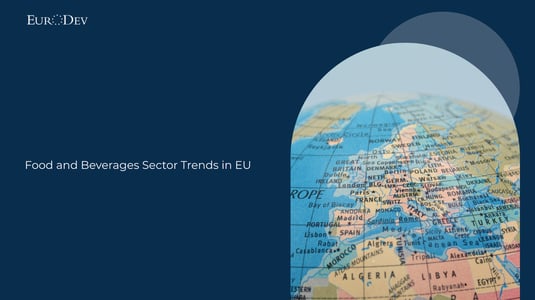 Exploring Food and Beverages Sector Expansion Opportunities
Even during tough economic times, companies in the food and beverages sector are doing well. It is because consumers will cut back on spending on less essential needs. And even though consumers might give up restaurants, they will continue buying groceries and beverages and preparing them at home.
That is why investors are betting on the food and beverages sector at a time of high inflation. Another confirmation is that several food stocks rose even though the market tanked again. For many companies planning expansion to another market – it is the right moment since their competitors are cutting back.
Unlocking Opportunities in the European Food and Beverages Sector
Europe is a perfect match for North American companies planning to expand to the new market.
Agricultural food prices rose by 31% in 2021 and will increase further by 23% in 2022. This change was affected by the war that caused low stocks of wheat and oil. Retailers have not yet passed even half of the higher food producer prices onto food retail prices.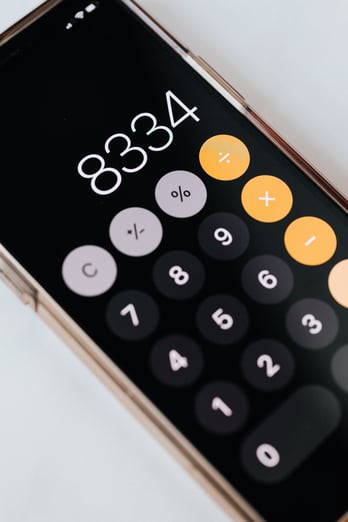 High inflation, together with a post-pandemic decline in food volume sales in stores, will add pressure to the profitability of European food retailers, but we anticipate generally high pass-throughs to consumer prices. Any company that can stay competitive in this European market is set to succeed.
Finally, knowing that Russia is out of the picture as an exporter opens a spot for North American companies planning to expand to the food and beverages sector in Europe.
Discover how EuroDev Sales Outsourcing services can help you achieve your goals.
Sources: Allianz Trade, CNN Business, Forbes
Category