Home Furnishing Market Trends: Exploring the Latest Insights
Last updated: 26 September 2023
The European home decor and home furnishing market increased significantly from 2016 to 2019, but due to the COVID-19 pandemic, in 2020, the market declined. However, projections are made that the market will rise tremendously by the end of 2025.
In a post-Covid working environment, many workplaces introduced work-from-home as a part of their company culture. With much more time spent at home, people are paying more attention to their surroundings. No wonder home decor and home furnishing products are becoming more popular.
Without further ado, let's explore the top home furnishing & decoration market trends in Europe.
1. Sculptural Furniture Bring Art into Home Furnishing Industry
Even though the sculptural furniture serves a mainly aesthetic purpose, it helped us navigate through chaotic times (such as COVID-19) by giving shape to everyday life. It brings art into the living space and gives us the chance to physically interact with it daily.
The biggest trend among sculptural furniture lately is the items shaped like actual objects. For example, the all-favored hand-shaped chairs. This trend in the home furnishing market especially took its toll in the USA, where the demand for sculptural designs keeps growing.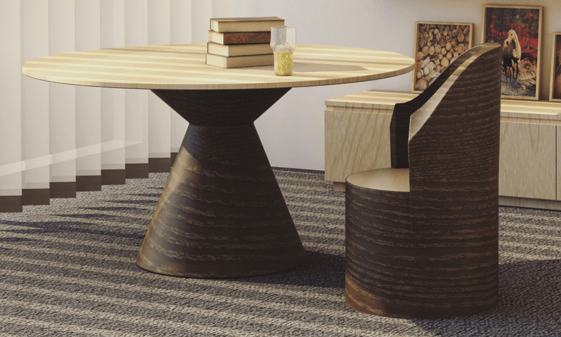 2. Home Furnishing Market Greet Matching Checks & Stripes
The perfect combination of the two classic patterns – checks & stripes, is a loud home furnishing trend this year. Combined with the seasonal colors, it gives your room a touch of boldness and elegance. At the same time, one of the USA trends merges here – using the "candy cane stripes", as an election of memories from barbershops' time.
3. Home Furnishing Industry Embrace Warmth
Incorporating warm colors into the living space sounds simple, but in practice, it brings coziness and peacefulness during wintertime and feels more welcoming in summer. Warm colors look great with darker shades and simultaneously add depth to a place. The matching trend, a "two-tone color combination," is a huge hit in the home furnishing market in the USA. It can visually expand the living space.
4. "Global Style" & Sustainability in Home Furnishing Market
Blending the earthy color palettes and natural textures with wooden, woven, and rattan home accessories is one of the best globally influenced trends. Bringing colors from nature, this trend is driven by the desire to be uplifted and stay energized even in your living room.
Additionally, seeking out sustainable options is an increasingly popular trend in the home furnishing industry. For example, the eco-friendly fabric movement tended to focus on woven materials from recycled plastics.
5. Light Fixtures Shape Home Furnishing Industry
Using handmade light fixtures is the best trend to feel European vibes. Especially Murano Glass. It originates from Murano Island in Venice, and it is famous worldwide.
It is worth mentioning that Murano lights adapt to any location display their elegance and enhance the charm by delivering a unique game of lights. The elegant and extravagant light fittings are one of the top trends in the USA's home furnishing market in 2022.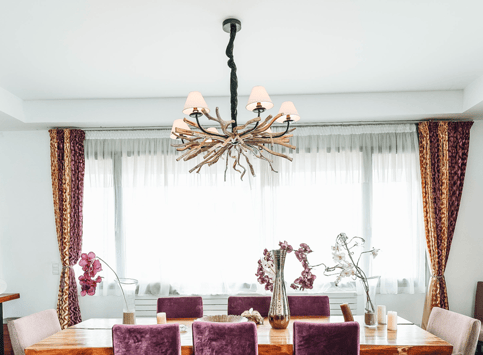 Key Takeaways on Home Furnishing Market
The homeware and home furnishings market is expected to increase due to the increasing influence of social media, growing disposable income, rising penetration of e-commerce, growing urbanization, increase in construction activities, and increasing millennials and Gen-Z population.
Interior design trends are a determining factor in many ways and can leave an impact on your everyday life. In comparison with recent USA trends, similarities are clearly visible. In a busy and chaotic lifestyle, people are trying to bring to their houses the comfort, practicality, and liveliness of the always trendy European lifestyle.
Where we step in
Taking into consideration that we will keep working from home, this might be a great opportunity for your business to expand to the home furnishing market in Europe.
Even though online stores are becoming more and more popular, one thing is sure in the home furnishing & home decoration industry – nothing will beat brick and mortar. Buyers want to be able to see, touch and feel the product they are investing in to make their living space more comfortable.
With many different languages, countries, and cultural backgrounds, the European market is not easy to penetrate for any North American company. To be successful, you will need boots on the ground in Europe – and that is where EuroDev Sales Outsourcing services can help you out.
Category