Digital Customer Journey Mapping EU: Enhancing User Experience
Last updated: 27 September 2023
It takes time for companies to identify the metrics that are the most important to their business when they are setting their digital marketing in Europe and to cover the vast demographic and cultural differences in experiencing content throughout the old continent. They must research, repeat, and ultimately reason on thresholds for metrics that can guide them through relevant and measurable actions.
What does digital customer journey mapping mean in practice when it comes to a multilingual and multicultural online environment? Let's find out.
The Complexity of Customer Journey Mapping in Europe
In 2022, companies have engaged and keep engaging with customers across multiple apps, social platforms, websites, blogs, third-party sites, and more, meaning the job of buyer journey mapping continues to get more complex. Social data has become an indispensable part of the European marketer's toolkit. More than half of European businesses are using social data daily, and 31% are using it weekly.
When we take that information and add to it great variety in language and culture when it comes to European audiences, the task seems impossible. How can you create a funnel that fits all in an environment where every country stands out?
Challenges in Testing Your Digital Customer Journey Mapping Strategy

In business, it is crucial to understand new challenges and opportunities, especially with changing trends and the ever-growing need for crisis management. This makes research an ongoing, necessary process that requires a sufficient budget guided by three key principles.
First, budget with current data, not historical projections, by leveraging forecasting tools that take dynamic market changes into account. Second, establish that marketing experiments are an investment, not an expense, by testing identifiable business-wide goals or outcomes. Third, allow flexibility in any test-and-learn budget (Harvard Business Review, 2022).
Market experiments allow companies to understand and respond to any new challenges or opportunities.
For example, if we look at the graph above, we will see that 67% of British and Irish consumers anticipate using Meta's Facebook the most over the next 12 months, and 57% of marketers anticipate doing so as well. That said, 41% of European consumers plan on using WhatsApp over the next 12 months. In contrast, only 7% of brands anticipate using WhatsApp for marketing. This means the relevant data is there, but the problem remains in the reluctance to use it.
The Role of Data Insights in Digital Customer Journey Mapping
"Social media in Europe is no longer what it was 10 years ago," says social media expert Shandia Vythilingum. "Many brands are making it a focal point, meaning they're looking for specialists and subject matter experts. Hiring is becoming a challenge, and it's a competitive market."

In fact, only 40% of marketers report having systems in place to track customer engagement in a way that informs their marketing roadmaps, especially when it comes to tracking additional markets such as Europe. When asked, "How effectively does your company integrate customer information across purchasing, communication, and social media channels?" (1=not at all, 7=very highly), the results showed a flat score of between 3.4 and 3.8 for more than a decade! Having this information in mind, this begs the question of how companies plan to manage their additional markets to reach a significant ROI if they don't keep track of the way their customers behave.

While it's possible that the investment in digital touchpoints is making an increasingly large impact, companies' inability to track their customers' end-to-end journeys and accurately attribute sales to touchpoints is negatively affecting their ability to effectively quantify digital-specific contributions.
In-House or External Agency in Europe: Buyer Journey Mapping Considerations
And, while it might seem like it is becoming increasingly challenging to maintain brand consistency and build out a fully integrated brand strategy if an external agency is driving most, if not all, digital activity, relying solely on your in-house team might create an unintentional but however much greater gap in communication.

So, if marketers are not at the helm of developing strategy and managing their customer data, they may be losing out on an invaluable piece of the puzzle in their customers' journey, as well as delivering slower gains back to the business because quantity and speed are often a cover for low quality and neglect of audience preferences, which in turn creates customers that have negative brand awareness.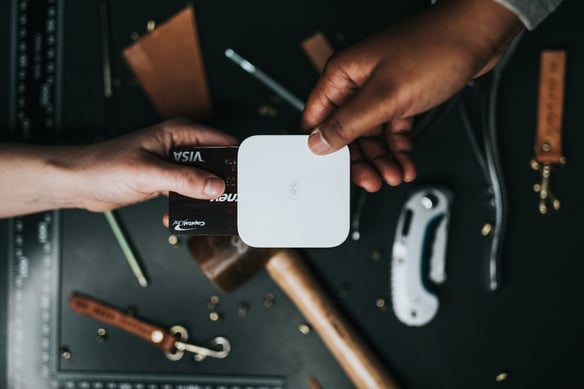 The Significance of North American Companies Adapting Marketing Strategies to Europe
Growth comes from incorporating customer data because only then can marketers truly understand their customer base, including types of customers, their needs, and how their behavior is changing.
This understanding allows marketers to find more users like the ones they already have but in another location, such as France or Germany, personalize based on the needs of the French or the German-speaking audience, and optimize their marketing when looking to find the most profitable customers depending on a certain country socio-economic standing. Even if your target markets are all members of the European Union, it is difficult to expect to be able to share a marketing strategy made in the USA, for example, to both Spain and Romania.
On the one hand, marketing leaders can further digital transformation by helping build their organization to create a culture of rapid learning, strategic partnerships, specialist skills, and agile structures, such as the development model created at EuroDev with teams with multi-language backgrounds in various industry fields from Business Expansion, Project Management, Sales Outsourcing, HR or Digital Marketing for the European market. Or, on the other hand, you can partner up with companies such as EuroDev, and we can bring your business to the next level.
Want to know about digital customer journey mapping in Europe? Discover our Digital Marketing services and reach out.
Sources: Harvard Business Review, Sprout Social
Category