Emerging Trends in the EU Pharmaceutical Industry
Last updated: 19 September 2023
During the COVID-19 period, the pharmaceutical industry was characterized by fast-paced research that continuously put the entire healthcare sector on the rise. Different technologies and solutions were employed to combat the spread of the pandemic and prepare the industry for new challenges.
Today, with more crises potentially awaiting the corner, there is an openness across the industry to embrace new technologies with a sense of urgency. Thus, we listed the top pharmaceutical industry trends and developments that will bring forth improvement in the EU market.
Logistics and Supply Chain Improvement Trends in the Pharma Industry
The supply chain sector in the pharmaceutical industry has had the past challenging times. Companies had to adapt to new technologies to ensure continuous support for hospital distribution services, patient transportation during the pandemic, emergency response situations, and pharma home and hospital deliveries.
The use of different digital solutions to support the scheduling, supply chain management, and supply chain optimization workflows during critical periods has been proven to enhance medicine accessibility, quality, and affordability.
European pharma manufacturers are continuously working together with governments, NGOs, and logistic providers to increase cold-chain logistic infrastructure that will ensure the delivery of life-saving medicines to the global population.
Digital Workflow Implementation – Important Pharmaceutical Industry Trend
In 2020, the pandemic not only created a sense of urgency in drug development but also accelerated the process design and communications, creating a readiness for a crisis.
As a continuous pharma industry trend for 2023, pharmaceutical companies plan to continue embracing new technologies and distance themselves from the manual workflows that might risk clerical errors and the integrity of their research. Technologies in the pharmaceutical industry include digital batch execution management, electronic lab notebooks, and factory dashboards that are set to alleviate any potential mistakes within the process of drug discovery.
As per the European Medical Device Regulations, every batch of investigational medicinal product used in the region must be certified and realized by a qualified person. Implementing digital batch execution management systems, electronic notebooks, and factory dashboards has further ensured that every production batch has been produced and controlled in accordance with relevant EU legal requirements, regulations, control and release regulation of medicinal products.
The digital workflows in 2023 are an important trend in the pharmaceutical industry that manufacturers of medical products outside the EU have to implement. On top of this, manufacturers have to be aware of the different labeling and packaging procedures within the EU and foresee how digital workflows such as factory dashboards can help in automating these processes. This would ensure the quality of all imports within the European Union.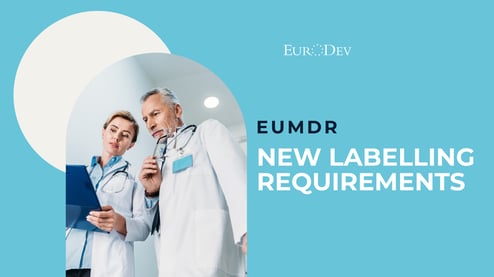 Pharma Industry Trends in Efficient Forecasting and Crisis Management
There have been tendencies to lean on the physical assets that support all developments, manufacturing, and disruption operations, and in many cases, legacy assets will need to be repurposed. Several technologies are put in place to support the prediction and maintenance of pharma equipment. This will further help in the mitigation of unplanned equipment shutdowns and potential supply disruptions.
In addition to this pharmaceutical industry trend, it is important for North American manufacturers to prepare for potential outsourcing opportunities during European downtimes and disruptions. In the past couple of months, more pharmaceutical companies in Europe have employed the outsourcing strategy to ensure continuity in the supply of medicines globally.
The European pharmaceutical industry has made some progress in this action. However, there are still some critical activities like understanding and developing tolerance towards cultural differences and crisis management.
The Importance of Raw Data Trends in the Pharmaceutical Industry
When it comes to analyzing trends and developments in the pharmaceutical industry in 2023, it is important to analyze whether existing data streams offer limited value. In the past, data was insufficient for critical monitoring, control, and release workflows. However, in 2022, the topic of making raw data more useful and accessible in the industry became popular.
In July 2022, EMA launched a pilot project on the analysis of raw data from clinical trials. This is constituted of individual patient data from clinical studies in electronically structured formats that are directly accessible for analysis and visualization. As a major pharma industry trend and development, the European medicines regulatory system will use data from manufacturers who are submitting market authorization applications or post-authorization applications.
This development is expected to improve the effectiveness and reliability of drug discovery and rest in 2023. Given this pilot might offer faster commercialization, cost-efficient productions, and better lead times, North American manufacturers should take this European pilot project to enrich their operations.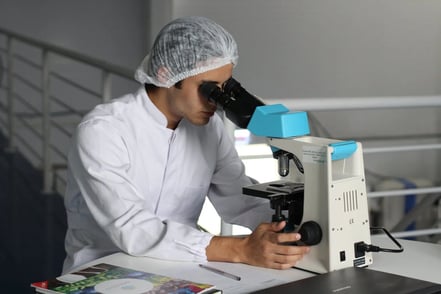 The Use of Simulation and Modeling Technologies to Enhance Research and Development in Pharma Industry
One of the common characteristics of a crisis environment is the need to develop and scale up new processes in a timely manner with limited material resources. This is where mechanistic modeling of key process operations can play a pivotal role in the process of drug discovery.
For instance, during the pandemic, VirtaMed initiated tours across Europe to support continued medical stimulation education and arranged workshops for residents across France, Switzerland, and Germany. New ways of supplying medical training with the latest simulation solutions were implemented. In countries like Switzerland, mobile surgical simulation labs have been widely adopted, creating better ways for drug companies to train different stakeholders without compromising the quality of the process.
Hence, it is important to indicate that this trend and development in the European pharmaceutical market is expected to witness considerable growth in 2023.
Bonus read: The Top 5 Trends and Developments In The Medical Device Industry.
Conclusion
To be able to catch up to the growing pharmaceutical industry trends in the European market, manufacturers should adapt to different technologies. These have proved to affect the whole product life cycle, from research and development to the logistics and supply chain. Importers into the European pharma industry should start with new strategies now.
In the past years, the market has already demonstrated the ability to grow even during crises. Henceforth, new players should be involved with haste and build resilience for this year – and EuroDev experts in Sales Outsourcing are here to help.
Read more about Laboratory equipment, in-vitro diagnostics, and pharmaceutical opportunities in the European market.