The Top 5 B2B European Marketing Trends in 2022
Last updated: 22 September 2023
Since COVID, the B2B marketing trends have had to cope with daunting challenges, which constantly pop up due to the volatility of the market's behavior. In recent times, European companies implemented drastic changes to adapt and continue to build their business in a changing market. In the digital marketing space, companies are using hyper-targeting techniques to get in front of their audience. This blog will cover the hottest 5 B2B European marketing trends for 2022.
1.

Audience Targeting on LinkedIn
LinkedIn is growing faster than previously expected through 2023. In 2017, the platform had a global number of 534 million users, and it is expected to grow to over one billion (!) users by 2025. LinkedIn is monetizing this user growth by continuously improving its specific audience targeting tools for marketers. Through buying persona development and hyper-targeted efforts, companies are able to reach the heart of their target audiences' DMU.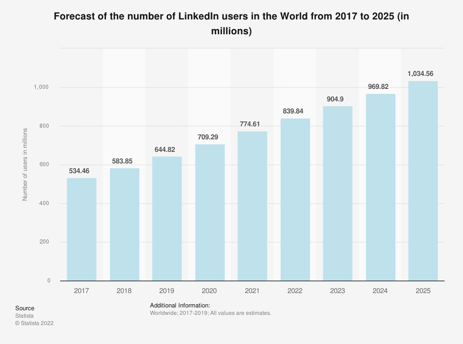 2. Influencer Marketing
The global influencer market will have doubled in size since 2019 and is expected to grow further in the years to come. Depending on the target audience, influencers can be used to grow the business. In Europe, which is diverse through language and culture, a network of influencers can allow a company to reach a variety of markets in a short time as opposed to building brand awareness organically.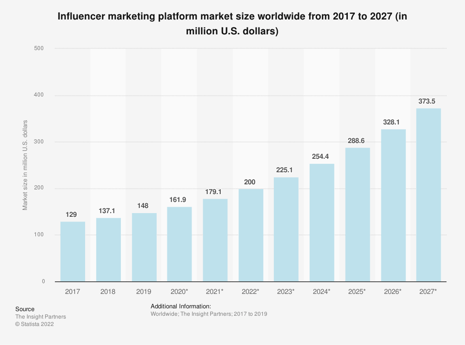 The above figure shows the gradual increase in worldwide influencer marketing platform size. This means that the European market will become a bigger opportunity for foreign companies who wish to expand their marketing platform in the region.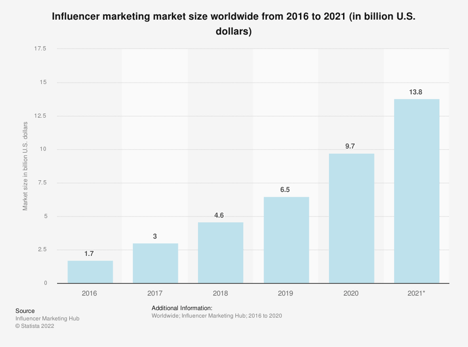 According to the figure above, the influencer marketing size has grown over the past few years. In 2021, the market has grown by over 13.8%, so Europe should be a target place for foreign companies to expand to.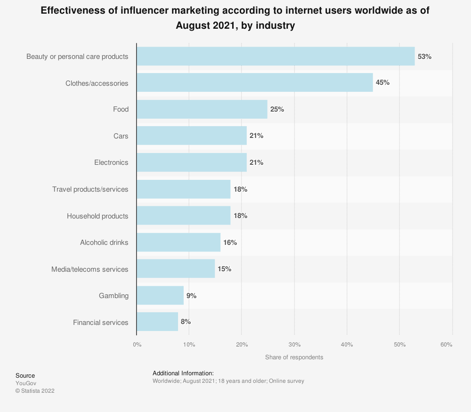 The effectiveness of influencer marketing through the eyes of the internet users where 53% of the users are affected by the influencer marketing of the beauty products. This means that more than half of the internet users get persuaded to buy the good simply through the marketing of European influencers making Europe a growing possibility for foreign markets.
3

. Strategic Partnerships
Creating a strategic partnership with other businesses provides numerous benefits for both businesses and customers. This is mainly because complementary services support each other. Furthermore, it creates an alliance while maintaining autonomy and meeting the client's best interest. It's not easy when you are outside the territory, to develop partnerships. You can outsource the legwork and have the preselection done. Then you definitely need to come over yourself to make the touchdown and that's nice work.
4

.

Intent Monitoring
In short, B2B buyer intent data allows you to identify exactly if and when a B2B prospect is actively considering, or looking to purchase your product or solution, enabling informed, timely campaign decisions.
Looking in more detail, intent data is information collected about a company's digital activity, to provide insight into their purchase intent and online research behavior. Using insight from a range of 3rd party data sources, over time and mapped to the buyer's journey, this insight allows sales and marketing teams to build a clear view of a target's challenges and buying motives, topic searches, intent velocity (how active they are around that topic), and other account intelligence.
5. Account-Based Marketing
ABM is a strategy where marketing teams focus on best-fit accounts and attempt to turn them into customers. Everything in an account-based marketing strategy depends on a deep and reliable understanding of the accounts and audiences you're targeting. ABM requires marketing and sales teams to strategically select accounts to target and nurture through customized engagement and support. 
To formalize the account selection process, marketing teams should design target company personas based on the high-value clients most likely to convert and/or grow. Evaluate what business objectives and values these target accounts tend to share, as well as what major steps in their buying journey precede purchase. The next step in the process is to design a sophisticated, personalized campaign across multiple channels and continue this throughout the entire sales process. This is a prolonged communication effort with personalized content as your customers gather information and seek purchase help. Using data analytics (or an ABM software platform) sales and marketing teams use this software stack to fortify each step of the ABM strategy. Through engagement and nurturing, reporting, and analysis capabilities – the strategy will undergo the necessary adjustments as it evolves and matures.
End-to-end account-based marketing platforms include the following core features:
Analytics

Prospecting tools

Engagement monitoring

Lead scoring

Marketing automation
In the end, these European trends show that there is an emerging opportunity for American businesses to expand and operate in the market. As these trends are becoming more popular meaning they should be used while they are still growing.
If you want to know more about the recent trends within the European market or general information about conducting business in Europe, do not hesitate to contact our office.
About EuroDev
EuroDev, established in 1996 with offices in The Netherlands and France, has a single, defined purpose to help mid-sized North American companies expand their business in Europe. We have created a proven, successful business development model and since our founding, have partnered with over 300 companies to help them define and meet their European business goals. Services provided include Sales Outsourcing, HR Outsourcing, and Digital Marketing.
sources: Statista
Category