Why Are Visuals Underperforming in Europe?
Last updated: 1 June 2023
Remember that one ad that made you stop scrolling on your phone and click on it? Yes, it was specifically targeted at you, and it was specifically designed for mobile because people spend most of their time on the phone. Over 98% of Facebook's active users worldwide are browsing through the network on their phones, and you happen to be part of exactly this group. To create such captivating ads, a marketeer, or even a whole team of marketing specialists, has spent hours researching and studying the business' target audience to understand their differences and interests. If you are currently struggling with your ads and you are looking for the ace in the deck, the missing piece of the puzzle, the why's and how's of well-performing ads, then you have come to the right place.
Below, we are going to get to the nitty-gritty of creating ad visuals that work and will give you our top 3 tips for launching your next Facebook campaign in Europe. At the end of this blog post, we discuss whether building your European marketing strategy all by yourself or finding a local partner is the better choice. Let's get right into it!
1. Data is king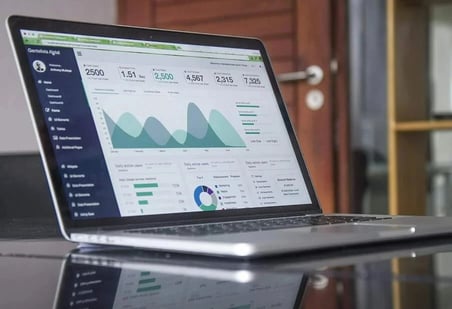 Whether you start a new business, launch a new advertising campaign, or write the next big bestseller, you have to do your research. This golden rule applies more than ever when you want to craft successful, attention-grabbing creatives. Always research before creating!
Imagine you can see all the ads that your competitors are currently running, along with statistical data on the performance of their old ads. Well, stop imagining and just do it in Facebook Ad Library. Facebook Ad Library allows you to enter an advertiser's name and explore all of their active ads. You can even split them by country, platform, and date. Not only that, but you can also view summarized data on their inactive ads, including spending, impressions, and demographics. This is how you know your competitors' core audience and how much they are spending on creatives. You can analyze each ad separately and check the designs and CTA's that are currently running to get inspired.
2. Standardization and adaptation
Before crafting your ads, you should think about your audience. Whether you want to target Germany, Italy, or France, you have to consider that European countries distinguish themselves not only by their language but also by their culture, habits, and traditions. Performing a cross-cultural analysis is fundamental to designing a successful integrated advertising strategy that matches the cultural values and behaviors of the audience you want to target. By segmenting European consumers, you will be able to create effective marketing strategies and tailor more suitable offers to all of your targeted segments. For this, you can adopt two different approaches: standardization and adaptation.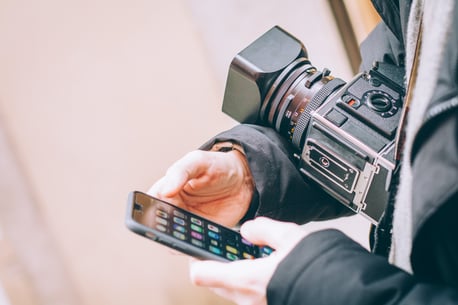 Standardization in marketing is about keeping the same core elements across all of your campaigns in different countries, regardless of the cultural background to that your target audience belongs. On the other hand, adaptation in the advertising context refers to the alternation of concepts making them relevant for audiences or situations, different from what has been originally anticipated. Nowadays, in an increasingly global economic environment, to ensure your international marketing is successful, you should customize your ads in a way that is relevant and appealing to each European audience you want to target. Make sure to note down that these two approaches do not exclude each other, but rather should be used collectively.
To put this into context, let's look at a multinational company such as IKEA. They have managed to apply standardization and adaptation internationally across their marketing campaigns. Looking at the example below, IKEA successfully replicates its original concept while also adapting it to the customers' lifestyles in US and China. By understanding the cultural differences between those two audiences, IKEA creates a sense of relation for the customer and promotes their products in a way that is fitting.
| | |
| --- | --- |
| | |
| 2017 US IKEA catalogue | 2017 China IKEA catalog |
3.
How to find the perfect creative
Remember that there is no recipe for success. The most important thing you have to do to find the perfect creative, or ad as a whole, is to continue testing. For this, you can use dynamic ads. Dynamic ads help Facebook automatically deliver high-performing combinations between the texts and images you have provided. With this option, you can cycle through up to 10 images, break down performance and gradually remove the underperforming images.
Think mobile-first. Do not design elements that are too small to be noticed on a mobile screen because most of your traffic will come from mobile devices. Use high-resolution images to ensure your ads look good on mobile devices. This will also guarantee high performance on bigger screens, such as desktops and tablets.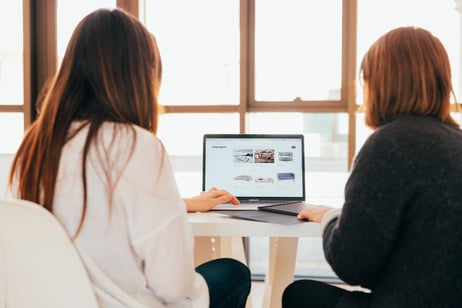 Forget about stock images. It is much better to hire a photographer to create tailor-made product photography specifically for your brand. This way you can create original visuals that your audience can relate to. It might sound like an unnecessary expense, and you might think "But we specifically hired a photographer before, and our product pictures are the best." But do not forget what we mentioned earlier! No matter how good your current product photography is, there is a high chance that the European consumer will not find it attractive.
When crafting the "perfect creative" remember that your audience is more likely to click on an ad that they find interesting. It is always a good idea to try to get the best out of hot topics and creatively use them when presenting your product or service. Following different trends from social media will make your ads look like user-generated content and will lead more people to your website. Another thing to keep in mind is that people tend to buy more products and services during holidays. Be aware of this; plan your promotional campaigns ahead of time and have your creatives ready.
The verdict
Finally, let's answer the big question. Should you hire a local team to handle your marketing activities in Europe and is this a sound investment for your business? We got into some useful details above, but the truth is that there is much more background work that business managers and owners do not usually see. When it comes to crafting successful marketing strategies for the European market, many American businesses lack the cultural intel needed to reach the right customer through the right channel. The time, money, and energy you will have to invest to figure it all out will most likely make you give up before you find out what works where and see results.
---
About EuroDev
Are you unsure of your current international marketing strategy? Or do you have no idea where to start?! Our EuroDev Digital Marketing team will be excited to chat with you and find the right strategy for your product or service. No matter what your struggle is, we are here to help!
Discover more about Digital Marketing services provided by EuroDev.
Category