Top 5 Best Marketing Campaigns in Europe in 2023
Last updated: 26 June 2023
Europe has also seen an increase in digital and marketing agencies, which are divided into growth, design, development, and more, with the emergence of innovative companies. There is no one-size-fits-all approach, but marketers still need to balance local and pan-European capabilities. To explain what it is that these companies do differently when it comes to European marketing, we decided to show 5 of the most interesting strategies that have come this year:
1) Dove - #TURNYOURBACK
For years, Dove has championed wider definitions of beauty and has taken action toward making social media a more positive place with campaigns like #SpeakBeautiful, #NoDigitalDistortion, Reverse Selfie, and #DetoxYourFeed. However, the rise of the new Bold Glamour filter effect is dangerous and reinforces the damaging beauty stereotypes Dove has been working to shatter.
With their new campaign, Dove is encouraging people to #TurnYourBack on the new Bold Glamour filter that has become one of the most popular filters on social media as part of its mission to create a #NoDigitalDistortion movement.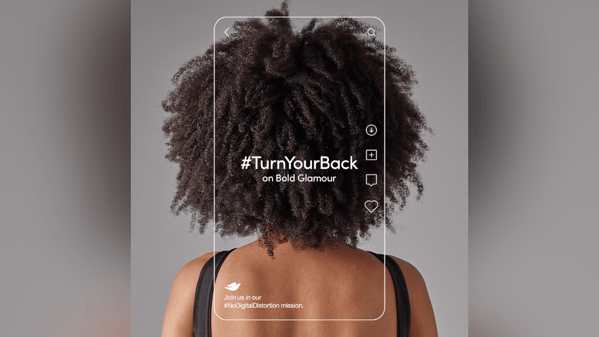 2) Guinness - Holding out for a ZERO
The famous Irish beverage urged Irish citizens to make this St. Patrick's Day one to (actually) remember in its largest responsible drinking campaign to date. At the centre of the campaign is a delightfully playful 'Singing Pints' creative in which pints of Guinness 0.0 are animated to sing along to Bonnie Tyler's smash hit 'Holding Out For A Hero'.
3) Wonther - Raise the Finger
The jewelry company Wonther is asked everyone to call attention to the gender disparity that is still present in the workplace on March 8th, 2023, in their celebration of International Women's Day. With this provocative action, Wonther calls on everyone to voice their opposition to the gender inequality that is still pervasive in our society with the following web film manifesto: "According to statistics, women at work take more initiative than men, have more initiative than men, are more resilient than men, are more courageous than men, but continue to earn less than men."
4) HubSpot Multi-Channel Marketing Campaign
By including its partners in case studies on its blog and soliciting their help in spreading the word via email and social media on launch day, the company integrated its partners into its multi-channel campaign. As a result, there was a ton of activity on various social media sites, including a particularly popular LinkedIn post featuring feedback from partners, community members, and clients.
5) Spotify "Wrapped" campaign
Based on your streaming preferences during the previous year, a custom playlist of songs is created as part of the Wrapped social media campaign. Then, you may listen to the complete list again to relive the year's memories as you click through the slides of your favorite songs.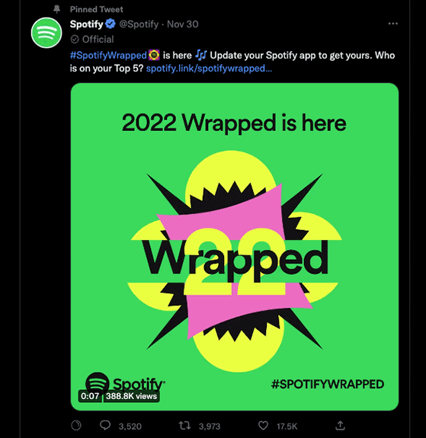 Here are some metrics:
In 2019, it generated almost 3 billion streams from wrapped playlists and was mentioned in around 1.2 million posts on Twitter.

In 2020, Spotify saw a 21% increase in app downloads in the first week of December.

In 2021, users shared more than 2.1 billion tracks, albums, shows, and artists via Spotify.
There you go, we've shared some of the most famous and successful marketing campaigns from this year. Hope you find some inspiration for your business. If you need assistance, reach out.
How to offer the best for your potential and current customers in Europe?
Clients will stay longer and refer more often when a business consistently shows they understand them and optimizing marketing tech, such as a customer relationship management (CRM) system, is a scalable way for businesses to do just that. Prioritize keeping your current customer on board while acquiring a new one. In 2023, when it comes to physical manifestations of brands. They will continue to be important, but those that prioritize making these moments feel continuous and intentional will succeed.
Starting your digital journey in Europe? Connect with us.
Category