HR Outsourcing in the EU: Streamlining Human Resources
Last updated: 22 September 2023
If you are an HR professional or are managing a business, you have probably thought of outsourcing some of your business activities, also known as Business Process Outsourcing (BPO). Human Resource Outsourcing (HRO) is a part of BPO.
This blog will serve as a guide for professionals who are involved in HR outsourcing processes as we explain the term, outline the different types of HR outsourcing, discuss its benefits, and examine how to select an HR outsourcing firm.
What is HR Outsourcing?
Human Resource Outsourcing, also known as HR outsourcing or HRO, is an arrangement where a third party administers HR on behalf of another business, allowing them to focus more attention on growth-related objectives.
In other words, HR outsourcing is a process in which a company utilizes the knowledge and expertise of another party to take care of (a part of) its HR functions, allowing the company to focus on their core business.
In most cases, HRO contains a contractual agreement between two businesses, in which one business transfers the management of and responsibility for certain HR functions to the other business.
What HR Activities Can Be Outsourced?
You can basically outsource any HR activity to a human resource outsourcing firm. Below, you can find a list of activities that are common to outsourcing:
Employment services (often referred to as Employer of Record services),

Benefits administration,

(Inter)national compliance issues,

Payroll and tax administration,

Recruitment,

Onboarding and offboarding,

Termination,

Policy creation and improvement (employment contracts & employee




handbooks).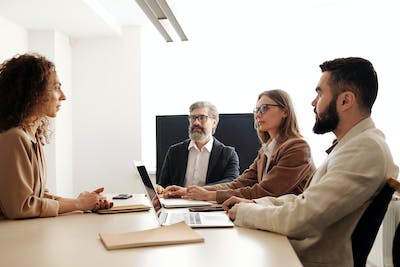 Why Do Companies Outsource Their HR Activities and Responsibilities?
Companies outsource their HR activities and responsibilities for different reasons. The most common reasons to outsource HR activities include:
Cost savings
Outsourcing some of your HR activities can prevent a business from having to hire/employ an additional HR professional. Furthermore, thanks to working with an HR outsourcing firm, the company will directly have access to all the latest technologies, knowledge, and expertise – leading to more efficiency.
Outsourcing compliance and liabilities
Outsourcing HR activities may help your organization reduce risks and liabilities since their goal is to keep up-to-date and compliant with all national employment laws.
Focus on core business
Outsourcing HR activities means freeing up time to focus on more strategic efforts.
Lack of resources (knowledge, expertise, time)
Not every business has the time and resources to keep up-to-date with the latest legislation, software, and knowledge. As a result, they have to rely on other partners to make sure they have the required resources.
Quality improvement
Many businesses use short-term HR outsourcing as well. Examples of short-term HR outsourcing include using an HR outsourcing business to review, improve or revise certain HR procedures, systems, documents or strategies.
Outsourcing some activities helps safeguard your company from legal difficulties. It further establishes the correct policies, processes, and strategies to assist businesses to run more efficiently, attract and retain top talent performers, and drive.
Research has shown that companies with effective HR practices have up to 3.5 times the revenue growth and 2.1 times the profit margins of companies with less capable HR practices. Hence, to ensure you understand why you should hire an outsourcing firm, it is important you know what HR outsourcing means.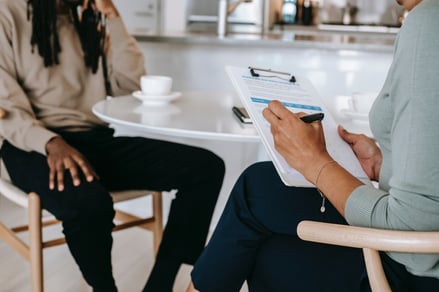 What Are the Benefits of Human Resource Outsourcing?
Increased HR obligations may swiftly take over as your firm expands, perhaps necessitating the hiring of one or more staff to manage administrative chores. The expenses of adding more internal HR staff may eventually exceed the advantages.
Outsourcing some of your HR activities will provide you more time to focus on your company's main business while also providing benefits that are tough to deliver internally without putting a strain on the bottom line.
Risk management
Employment and labor rules are constantly changing. Therefore risk management is essential. Small firms are sometimes unprepared to keep up with rapidly changing legislation, resulting in compliance burdens.
Hiring a professional Human Resource Outsourcing business may help your organization reduce risks and liabilities since our goal is to keep up-to-date and compliant with all national employment laws across Europe.
In addition, we can guarantee that your company complies with many requirements to prevent costly litigation and maintain audit policies and procedures to defend the company's interests and its workers.
Efficiency
HR outsourcing may improve a firm's efficiency and production in various ways. Outsourcing providers can simplify important processes like payroll, benefits administration, and compliance with an advanced human resource platform.
Managing operations in-house is costly and time-consuming since administrative chores do not contribute to company earnings. Using human resource outsourcing services allows managers and employers to spend less time on paperwork and more time enhancing the company's efficiency and objectives, resulting in a return on investment that far transcends the cost of the service.
Better benefits
Because of the expense, many firms find it difficult to provide full benefits to their employees. Companies using HRO businesses have access to greater benefit packages for their employees.
Having an appealing benefits package may assist businesses in attracting skilled personnel, resulting in a profitable income stream.
Reduced costs
HRO can help to reduce the costs associated with in-house HR. A full-fledged HR department requires additional office space and resources. Hiring an HRO firm may be more cost-effective for SMEs.
What Does EuroDev HR Outsourcing Look Like in Practice
What does EuroDev do for its' Human Resource Outsourcing clients? As you may know, EuroDev helps North American companies with their operations in Europe. Activities for our HRO clients include:
Employer of Record Services or PEO services
Through our European EOR and PEO services, we assist North American employees with employing and managing their employees throughout Europe. As it can be quite complex and costly to have the infrastructure and knowledge in place to be able to employ in Europe while being in compliance with national and local labor laws, it is a cost-effective solution for many businesses.
By working with an EOR or PEO firm, you will outsource not only the risks and liabilities that come with employing employees but also daily assistance (if preferred) on onboarding, offboarding, payrolling and benefits – a complete outsourcing package.
Consultancy (Quality improvements)
Consultancy assignments are very common and can be very diverse. Most consultancy assignments derive from a client's desire to improve a certain process or to review a process. Examples include:
Reviewing or creating employment contracts – to make sure the employment




contract is in compliance with the local labor laws.




Reviewing or creating employee handbooks – which helps the client to guide




them and the employees through the country's and company's policies.




Offboarding/Termination – as this is a very sensitive and legal topic, many




firms who are not fully familiar with the local labor laws request advice on




how to terminate a specific individual.
Recruitment
Many clients find it difficult to find talent and recruit in a foreign market. As a result, they rely on the network and expertise of a local HRO firm to find the required talent.
In our case, we often see that the clients have tried it themselves but were not successful due to limitations on cultural knowledge, or they simply did not want to spend more time on it.
Bonus read: 5 Benefits of Recruitment Process Outsourcing
Payrolling
Payroll can be quite complex as one has to align with the local tax laws as well as communicate with the local authorities to pay the social contributions accordingly.
At EuroDev, we perform payroll activities throughout European countries, which enables our clients to focus on the core business.
H

ow to Choose a Human Resource Outsourcing Provider?
While EuroDev has assisted over 500 North American partners, we understand that we are not the best fit for every business. However, we are aware of the factors that businesses must evaluate in order to pick the ideal provider for their needs.
The following are the most important aspects to consider while looking for a human resource outsourcing partner.
Local/Geographical

expertise
Not all HR outsourcing firms operate in the countries you attempt to expand. So, you must research the countries in which you intend to grow to understand the regulatory environment, the cultures, and the languages that are spoken. Based on this, you can select an HR outsourcing provider.
Another factor to examine is whether they have an account manager, an office, and how many staff they have in the region you wish to penetrate.
Flexibility/Scalability
It is critical to understand that selecting an HR outsourcing firm will necessitate certain sacrifices – sometimes on your behalf and sometimes on the part of the potential partner.
Values, objectives, and rules must be aligned between the HR outsourcing business and your organization. Instead of taking what the partner has to provide without any flexibility, strategize to establish a slew of standard practices that might operate finest.
Level of support & data privacy
Some businesses provide services as an add-on to other consulting or accounting services; therefore, it may not be their primary emphasis. When looking for an HR outsourcing team, you should be aware of the type of assistance that will be provided. In addition, how essential is security and privacy to your company?
Choosing an HR partner necessitates your organization dealing with sensitive employee data. It may be damaging to the organization if they cannot secure total confidentiality and security of the information. As a result, you must choose a partner with enough infrastructure.
Experience of provider
Hiring a partner with the necessary skills and experience is always important. When the PEO or GEO employed is new in the industry and does not have proper industry understanding, the risks are increased.
Of course, hiring a new firm is less expensive, but it frequently results in uncertainty. For example, if they run out of money or have accepted investment, they may not be around in 12 months. As a result, you will need to hunt for new services.
Furthermore, these new accounts may lack the necessary capabilities, account systems, and partner networks to give the assistance you seek.
Fee structure
In most circumstances, global EORs charge a flat fee per employee or a percentage of the employee's profits. To eventually arrive at a reasonable price model that would benefit your organization, it typically depends on the nation, employment restrictions, and baseline pay of the staff.
As a result, before you employ an HR agency, you should know the EOR's price plan. You should request clarity on the charge and inquire about any additional expenses. Check their bills and payment schedules to determine whether they will set severe restrictions to satisfy.
Conclusion
It is critical to locate the right HR outsourcing company that can fit your business goals and objectives. Because each partner is unique, you will need to spend more time examining their distinct offers in order to choose the greatest fit for your organization.
We invite you to find out why our HR Outsourcing services can be the perfect solution for your success in Europe.
Category