Remote Payroll: Impact of Remote Work on Payroll
Last updated: 21 September 2023
There are many uncertainties for businesses today, and many are trying to adjust to all those changes daily. Remote work was a big change for many companies, and the biggest question was how that would affect payroll.
So, what is the situation now, when remote working has become a long-term reality for many businesses? Stay with us to find out more about remote payroll.
Remote Payroll Opening Considerations
Recently, we stumbled upon a case where one of the employees working at a UK company had moved to Spain without mentioning it to the employer. It turned out after a while that the employee was pregnant, and her employer continued to pay the social contributions in the UK. In the end, she was not entitled to maternity leave benefits in Spain.
So, how employers prevent this and solve the issues is the question that remains. And how does working from home impact the payroll?
The question that we all have is whether labor centralization is in our past. And if so, how can companies adopt it in the best possible way? When COVID-19 just started, the shift in the labor market and changes in the workplace caught many companies off guard.
However, those businesses that had already outsourced a portion of their activities were more flexible, and they managed to minimize their loss. Outsourcing your payroll and HR activities can help your business hire faster and change faster, which is crucial for success in today's business world.
The Broader Talent Pool Comes with Remote Payroll Challenges
Hiring talent anywhere in the world sounds tempting for many businesses, especially now when we are fighting labor shortages, quiet quitting, the great resignation, and other challenges related to the workforce.
But how do you handle contracts and payroll if you have your team members all across the globe? You still have to be legally compliant and take care of all the other employee benefits, such as a pension, healthcare, and others.
Providing a safe work environment is a legal obligation in many countries, so this is also something to keep in mind when planning your expansion. One of the solutions is to find an HR outsourcing partner who will help with remote payroll and more.
What About Payroll Taxes for Remote Workers?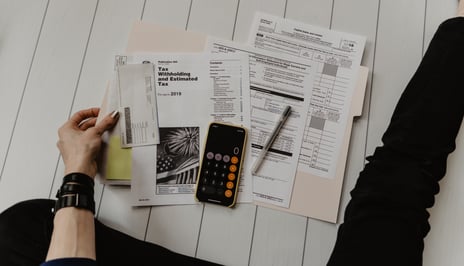 Only companies who have tried to hire remotely know how difficult it might be to know all taxation rules since they might differ from one jurisdiction to the next. With more mobility in the workforce, companies need to pay the right payroll taxes for remote workers.
Since most of the taxation issues are the employer's responsibility, doing it in the wrong way can have major consequences.
Finding the Best Remote Talent Regardless of the Location
Finding the right talent is becoming more complex since the competition is fierce. Turning to remote hiring is a solution for many companies since they get a bigger talent pool to choose from.
As a result, they need people with the right skills to manage the legal, HR, tax, social security, payroll, compensation and benefits, and risk and compliance challenges in many different countries when hiring remote workers.
It seems that employers need to hire a team in every country where they want to hire someone, but in reality, it is much easier. All that is needed is finding the right HR outsourcing partner.
Conclusion
Knowing how remote work affects payroll, it is a smart move to safely outsource your payroll and don't have a single worry on your mind. Companies that are agile and flexible are those that will manage to overcome all the challenges that the economy brings.
Finding a reliable HR outsourcing partner who will handle your remote payroll will ensure that your employees are paid on time and correctly and that they have a go-to person in case of a hiccup.
That's why EuroDev is here!
EuroDev is a reliable partner of over 500 North American companies. With EuroDev, you can hire abroad fast without worrying about setting up an entity. You will stay compliant in every European country of your choice, and you will have an excellent team experienced to offer the necessary HR Outsourcing support. Let's chat about the next steps for your hiring in Europe.
Disclaimer: While we strive to provide accurate and timely information, please note that HR policies and regulations can change frequently. It is recommended that you seek guidance from our HR consultants to ensure that the data presented here is current and accurate.
Source: HROToday
Category