CBD Market in Europe: Booming Expansion Opportunity
Last updated: 21 August 2023
Many industries have been suffering under the weight of the COVID-19 pressures, but CBD businesses have reached a huge success over the past 2 years. And even after the pandemic, the market will likely continue to grow and create investment opportunities for expanding businesses. It is projected that the industry will grow from USD 3.24 billion to USD 8.96 billion by 2027. Predicted CAGR until 2027 is 21.26%.
Having this in mind, we will go over the CBD market in Europe and the potential it has for North American businesses who are planning to explore this market.
Introducing CBD Market in Europe
Today, Europe holds 31% of the global CBD market share, and it is only at its early stages. However, with this huge potential that the European CBD market is showing, there is no doubt that it will catch up to the American market.
Thanks to the rising legalization of cannabidiol across several European countries, this market became the second-largest after North America. It is noticed that there is significant growth in the pharmaceutical industry, along with the increasing use of bioactive ingredients, cosmetics, personal care sectors, pet products, etc.
Key players from the CBD industry in Europe are Aurora Cannabis, Diamond CBD Inc, ENDOCA, APHRIA Inc, ConnOils LLC, Elixinol Global Limited, Emblem CANNABIS, NuLeaf Naturals, LLC, CBD Ultra Limited and The Original Alternative Limited.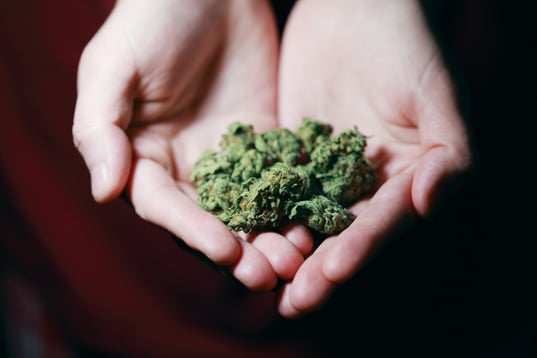 What are the biggest CBD markets in Europe?
In Europe, CBD is currently legal in Austria, the Netherlands, Spain, Germany, Italy, Denmark, the UK, Albania, Switzerland, and Iceland, but there is no doubt that other governments will embrace it soon.
Here`s a summary of the biggest CBD markets in Europe.
CBD Market in Germany
Since there is a rising demand for products containing cannabis in Germany, this market is becoming one of the most profitable. According to the German law, CBD products that can be used and sold have to either originate from cultivations with certified EU seeds or the THC content up to 0.2%.
Food containing CBD is classified as a novel food by German authorities, and therefore, it can be marketable only when authorized by the European Commission. Cosmetics containing CBD can be used but have to comply with the restrictions that originate from the German Narcotics Act and the EU Cosmetics Regulation. For pet products, if they are compliant with the European Feed Law, they can be sold and marketable.
CBD Market in the UK
Another very promising European CBD market is the UK, and it especially grew during the lockdown. Part of this success is CBD's distribution through well-known retailers in the UK. CBD isolates are entirely legal in the UK, but there are restrictions for medicinal CBD and CBD for pets. Even though this market is very high in demand, especially recently, regulations are restricting further development. Novel foods status and complex application process are trying to shut down the UK hemp farmers and push them out of the market.
CBD Market in Switzerland
Similar to Germany, the CBD market in Switzerland is seen as a good opportunity for expansion because of its liberal approach to it. Cannabis with up to 1% THC can be sold legally in Switzerland, and that is a much higher limit than in other countries. Unlike other countries we have mentioned, the cultivation of hemp is permitted in Switzerland. In 2022, Switzerland launched a three-year trial period on the sale of cannabis for recreational use.
Conclusion
If you are planning your European expansion, the CBD market has so much potential, and it is still unexplored enough. EuroDev can help you overcome all the challenges when it comes to regulations, logistics, and cultural differences in the Retail & E-Commerce industry in Europe, making your expansion smooth.
Visit our Sales Outsourcing services page to learn how we do it.
Source: Forbes, Market Data Forecast, Always Pure Organic
Category