European Car Market: Trends in Automotive Software
Last updated: 26 September 2023
The automotive industry is ever-evolving, and the European car market tends to be the vivid hot spring of innovations and transformations. Shaping the future of the automotive industry, some prominent trends in automotive software depict not only shifting consumer preferences but also advancements in technology and sustainability.
For a US manufacturer, staying up-to-date with the latest trends might be crucial to be competitive in the European car market. Thus, this blog discovers Europe trends in automotive software.
European Car Market in Numbers
Currently, Europe is home to 298 automobile assemblies and engine production plants, of which 196 are situated in the European Union. European car manufacturers have manufactured about 18.8 million cars, trucks, and buses. According to EAMA, the EU leads the world in patents for self-driving vehicles, accounting for about 33.3% of all applications.
The market for car manufacturers is increasing the growth of the automotive industry. The industry accounts for EUR 440.4 billion in taxes in major European markets.
Key Trends in Automotive Software
Digital developments will likely cause the automotive industry to evolve from an OEM-oriented value chain towards a technology-driven value chain, as we have seen in the telecommunication industry (Nokia vs Apple).
Below, we listed key trends in the European car market:
Electrification
The automobile industry is experiencing rapid growth for Hybrid electric vehicles and battery electric vehicles in Sweden, Germany and the Netherlands.
In the forecast period (2017–2018), electrification vehicle sales rose by 65%. In 2020, the growth further increased by 9%, indicating strong growth in the market. In the first quarter of 2020, sales rose as the overall electrification vehicle penetration rate in all regions increased to 7.5 percent.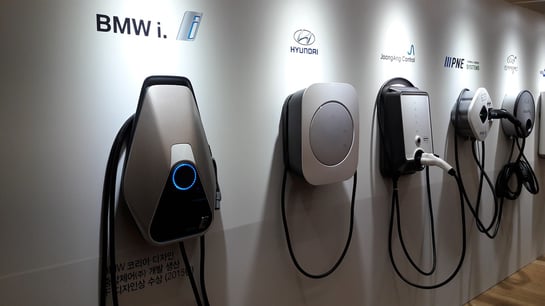 Autonomous vehicles
The European autonomous cars market size in 2017 was assessed to be over 9 million units and is projected to grow by a CAGR of 12% over the forecast period. The industry is highly propelled by supportive government initiatives and policies, increasing infrastructure investments to enhance communication technologies for autonomous vehicles.
Further, the European Union is continuously funding new projects to conduct research allowing autonomous cars to operate on roads without permits and extra insurance.
Shared mobility
The shared mobility market between China, Europe, and the USA was 54 billion in 2016. The market is expected to experience annual growth from 2015 to 2030 of 15.2%. This new development has contributed 14% to the automotive industry.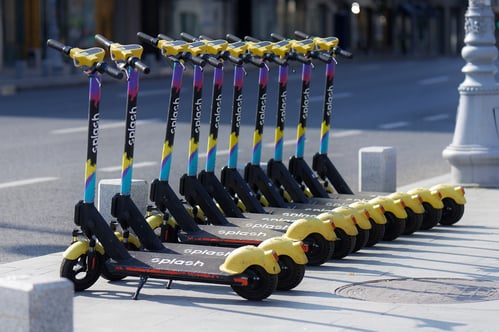 Connectivity
The connected car device market is expected to continue growing at a CAGR of 16.3% between the forecast period of 2017 to 2021. In Europe, this market is expected to reach 34.37 billion by 2025, growing at a CAGR OF 7% (2020–2025).
European car manufacturers are focusing on providing connectivity solutions to increase sales. Further, consumers are also increasing their willingness to stay connected to the outside world, increasing the demand for connectivity solutions. The autonomous connectivity sector in Europe is highly driven by the following markets: Germany, the UK, France, Spain, Italy, Sweden, Denmark, Switzerland and the Netherlands.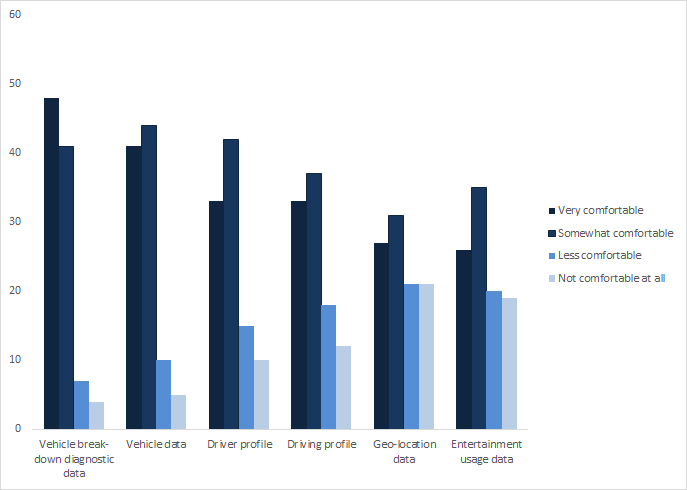 European drivers who feel comfortable using connected car features
Almost 50 percent of the drivers are comfortable with using connected car features, vehicle breakdown diagnostic data, vehicle data and driver profiles. Moreover, a significant number of drivers are also comfortable with having geo-location data, driving profiles and entertainment usage data.
Conclusion
Europe has been one of the leading car markets. Considering the growth of the electric vehicle industry combined with environmental trends, growing geographical density and population, and production of shared cars, the need for mobility remains to grow in a different way, offering tremendous growth opportunities for the automotive software industry.
With many developments moving fast, it makes it more difficult for car market players to adapt. Going direct or working with channel partners? The safe option is most likely targeting and establishing relationships across the different levels and staying on top of trends.
Learn more about the European automotive industry and what are the benefits of our Sales Outsourcing program for your business expansion in Europe.
Category