Exploring Europe HVAC Market: US Companies' Opportunities
Last updated: 29 September 2023
According to Statista, the market size of the air conditioning system industry in Europe for the year 2022 was estimated to be worth nearly 30 billion U.S. dollars. During the coming years, this key segment of the HVAC-R industry is expected to keep growing at a fast pace, making Europe a desirable location for business expansion.
According to the forecast, the Europe HVAC market could almost double in size between 2021 and 2032, with an expected growth of over 6%. If you're interested in the HVAC market in Europe, read about our North American HVAC partner's successful business expansion.
Western Europe HVAC Market
On one hand, Western Europe is currently facing several restraints on account of the uncertainty due to the rising price of gas and the current situation in Ukraine. Italy, Germany, and the UK were strongly impacted by the pandemic and have been facing enormous economic challenges. The construction industry is profoundly affected by projects coming to a standstill, and the replacement demand for existing buildings is also taking a hit.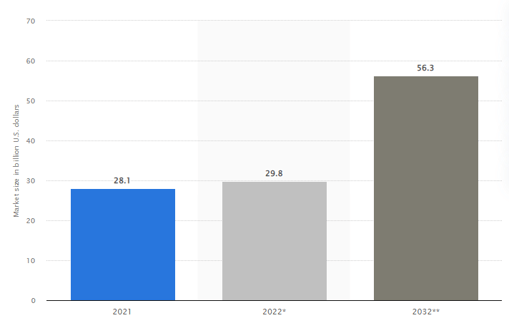 On the other hand, conditioning systems lead the Western Europe HVAC market as the temperature rises in urban cities on account of pollution, urbanization, and global warming.
In Germany, centralized air conditioning solutions are growing in demand by way of chillers and VRF systems. However, in many places, the VRF systems are replacing chillers. Moreover, the impact of COVID-19 during Q1 2020 has increased safety concerns and demand for quality air among people in Germany.
The following factors are likely to contribute to the growth of the HVAC market in Europe during the forecast period:

• Industry Consolidation Post COVID-19
• Airport Modernization
• Growth of VRF Systems
Who Are the Europe HVAC Leads?
Europe has 5 HVAC lead wholesalers based in the UK, Netherlands, and Belgium. To make an overview of the competition, we will mention a few of the larger ones.
The biggest wholesaler in the UK, with 478 physical stores and 6 large distribution centers. The company provides a full range of products and tools required by installers countrywide.
The largest wholesaler in the Netherlands with annual revenue of 2.6 Billion euros. It is part of a larger company called Sonepar, with 37 physical stores and 2 large distribution centers in the Netherlands, serving as the go-to company for most installers in the Netherlands.
The largest wholesaler/installer in Belgium. With more than 7000 active clients (B2B), they are Wolseley and Technische Unie of Belgium. They recently expanded their operations to the Netherlands, Germany, Switzerland, and France as well. Their new building in Belgium serves as a pickup point for installers. Most installers in Belgium purchase directly from Linum.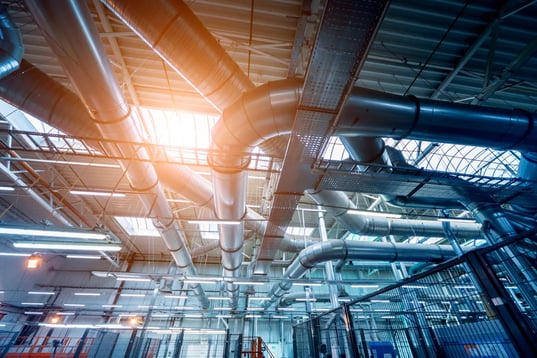 North American HVAC Success Story
Portacool™ portable evaporative coolers entered the North American marketplace in 1990, offering the first version of an evaporative cooler designed to provide economical, effective cooling wherever it was needed. Thirty years later, the company's consistent growth rate and continued expansion in product lines have positioned it as a global leader in the portable evaporative cooling business, with distributors in 50 U.S. states and 56 countries. The company selected Texas for its location in the beginning and had never considered moving.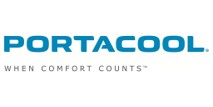 That being said, they were open to expanding their business in Europe. Having not had previous experience in marketing to Europe, they partnered with EuroDev in 2017 with an initial mandate to find indirect business opportunities with EuroDev's services in Sales Outsourcing.
As the business grew, the company expanded its mandate to customer service and warehousing and started collaborating with EuroDev's HR Outsourcing team to mark the start of HR services deployment in 2019.
As of 2022, Portacool™ has a European Sales and customer service team with a pan-European distribution network.

The Future of HVAC in Europe
"Various HVAC manufacturers in Europe are increasing their focus on manufacturing HVAC systems that are more energy efficient, eco-friendly, and are also easy to use. Moreover, rising technological advancement in HVAC systems has led to the integration of IoT technology with these systems, and now consumers can analyze the consumption of power effectively and decrease the power consumption simultaneously.", said Mr. Karan Chechi, Research Director with TechSci Research.
He concluded that the rising trend of smart homes, booming building automation, and control systems market, coupled with the expanding construction sector, are expected to drive demand for HVAC systems in Europe in the upcoming period.
Interested to learn more about your company's potential to expand into the European HVAC market? Feel free to schedule a meeting with us, and we will be more than happy to guide you through your expansion in Europe.
Category