European Retailers: Targeting EU Consumer Base
Last updated: 27 September 2023
Retail today encompasses many fields, from traditional retail channels such as stores and pop-up shops to more frequent online shopping platforms. This is why setting up your European business plan might not mean simply having a dedicated sales team.
Our business development expert, Lynette Becher Merli, discussed the need for a localized approach, the rise of digital marketing, and why having your boots on the ground is important for European retailers.
Experience in Developing North American Retailers in the European Market
In the retail sector, we have clients ranging from pets, home and houseware, cleaning products, materials, lubricants, and other industries. To understand our role in this market, it is important to employ different approaches, expertise, and experiences based on the products, the market, regulations, and the client's needs.
Many North American manufacturers struggle when it comes to understanding the different European countries. Hence, our role involves providing expertise and knowledge, amongst other things, to European retailers. Also, because we share the same time zones with 27 other countries, we have become an extension of our North American clients in Europe, where we can have meetings with distributors on their behalf, new sales meetings on their behalf, tradeshow visits, and many other things.
As a business development manager in Europe, I always tailor my service based on the clients I am working with and their needs within the market. Some clients are interested in having market research only, while others want to sell, sell, sell, and others are more interested in account management.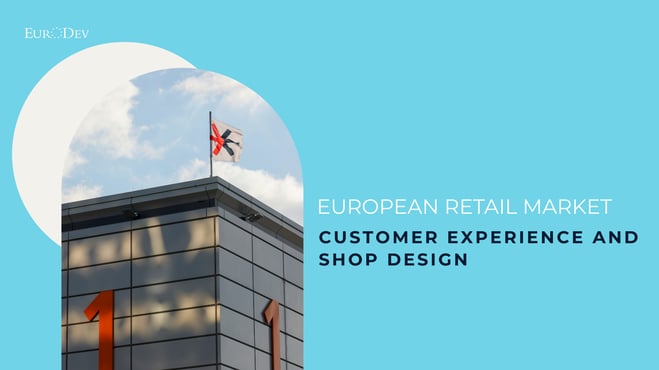 Importance of Navigating Regulations for North American Retailers in the European Market
Most of our clients need guidance when navigating the European market. We sometimes get clients who are knowledgeable, and these often have someone in Europe. Companies that already have some small presence in Europe often have some sort of regulation questions answered and figured out. Or sometimes already in the process of applying for different regulations. But for clients who need more guidance, we always have to start discussions with regulations and certifications. This is because not having these regulations handled can impact your European expansion plans.
We have partners who usually help us with regulations and certifications for our clients. In most cases, we refer clients to these partners so they can work on the process while we are carrying out market research. Retailers should be aware that acquiring the right certifications and regulations to operate in Europe can be a tedious and long process that can take about 3-6 months. Hence, it is important to start the research and application processes on acquiring the right types of certifications that would allow you to enter the European retail market.
European Retail Trends Impact on Activities in Developing NA Brands in Europe
One of the things that has been evident in the European retail market is the adoption of e-commerce for customers, retailers, and distributors. This is why we introduce our clients to our Digital Marketing services. We have constantly noticed that our online presence, marketing actions, and tradeshow marketing influence our success in the European market.
In the European retail market, there is also an emphasis on quality over quantity. In this market, a lot of importance is given to where the product is manufactured. Ask yourself:
Are my products truly manufactured in China or the USA?

What process is involved in manufacturing my products?

Are they environmentally friendly? and many others.
Retailers in this market are looking at things like sustainability, ethical workforces, locations, and others before they put products on the shelf. There are more criteria when it comes to developing a brand in the European retail market as compared to other markets. In this market, customers are becoming more aware, knowledgeable, and very selective when it comes to brands and quality. Most distributors do not want to associate themselves with brands that have ethical flows or even not sustainable.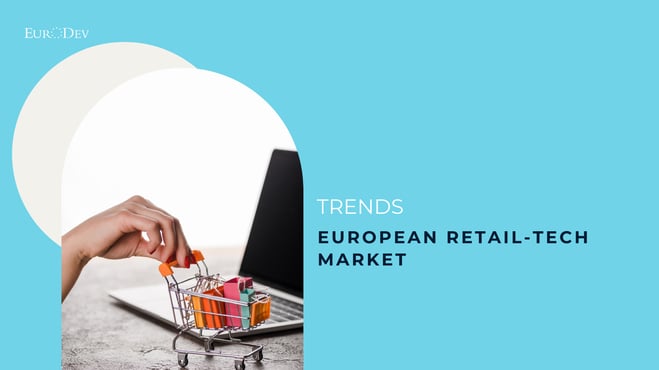 Success Determinants for North American Retailers in the European Market
Having a logistics and warehouse in a great location has been one of the things that altered the success of some companies I have worked with. If we notice our clients require warehousing in Europe, we invest enough time in finding great locations for warehousing because this is key, especially in this period where logistic and supply costs are becoming high for everyone.
Also, having a one-stop shop for our clients has also been a great environment to ensure success for European retailers. For instance, clients hiring their employees have used our PEO (Professional Employer Organization) and EOR (Employer of Record) services. Clients have also extended services to improve their online presence through our Digital Marketing team.
Based on this model, my clients have always indicated that it is by far an affordable model where they have one Sales Outsourcing entity taking care of almost 90 percent of their activities in Europe.
Category