Quality Management System (QMS) and ISO 13485
Last updated: 18 October 2023
Medical device manufacturers who want to sell their devices on the European market are required to comply with ISO 13485. This is an internationally recognized standard for quality management in the medical device industry that was designed based on ISO 9001. For medical devices that incorporate software or standalone software, the IEC 62304 also demands a Quality Management System (QMS) and recommends an ISO 13485.
In this blog article, we will focus on the reasons why manufacturers are required to comply with ISO 13485 when placing their medical devices on the European market.
Medical device manufacturers who want to establish a quality management system should;
Describe their organization in detail. This would include the quality policy, goals, and hierarchy.

Describe the process of the organization. These processes should cover the development and design of the product, production, service delivery, risk management, document control, internal audits, management reviews, corrective and preventive actions, handling of resources, and communication with customers.

Allocate the human resources and financial resources

And prove all these processes by documenting the actions carried out by the organization.
The Roles of the QMS in Supporting Compliance with the EU MDR 745
Those who have begun the process of accessing the European Medical Device market in the last few months will recognize that having a typical paper-based documentation system will not help your complaint system. As previously stated, the systems will need to be more digital and easily traceable by many stakeholders. Human mistakes, storage expenses, safety and security problems, and other costs associated with paper, filing, and printing were all challenges with traditional paper-based documentation.
According to EU MDR requirements, medical devices must have a QMS system to ensure proper compliance with EU MDR, streamline processes, boost efficiency, cut costs, and facilitate entry into European markets. To guarantee that you have a QMS that assists with correct compliance, you should invest in a system that provides your organization with comprehensive and strong modules for document control, change management, training management, CAPA management, customer complaints, audits, and many other things.
A digital QMS allows quick access, automated upgrades, and integration with other software systems. It would enable your firm to have simple document versioning, control over various documents, electronic signatures, time-stamped audits, and quick access to all trails and controls.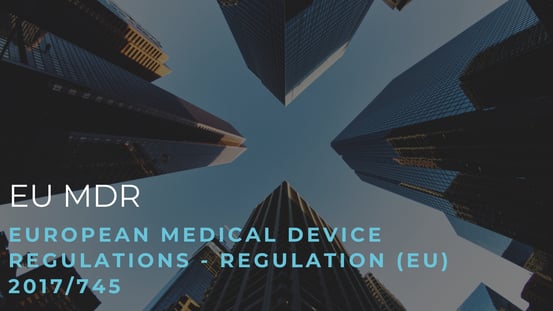 Reasons why medical device manufacturers should comply with the ISO 13485
The ISO 13485 certification indicates that medical device manufacturers have a quality management system that complies with the standard's requirements. This includes the process of product development, risk management, design controls, and many other critical aspects of the medical device manufacturing process.
Having the ISO 130485 certification shows that the products are safe to be on the European market.
According to the EUMDR, having the ISO 130485 certification is a prerequisite for CE marking. This is one requirement for placing any product on the European market.
Also, ISO 13485 provides medical device manufacturers in the European Union with a competitive advantage. This certification demonstrates a commitment to quality and enhances customer confidence in the efficacy of the manufacturer. Hence manufacturers can easily introduce products on the European market if they have a quality management system.
About EuroDev
EuroDev, established in 1996 with offices in The Netherlands and France, has a single, defined purpose to help mid-sized North American companies expand their business in Europe. Since our founding, we have created a proven, successful business development model and partnered with over 300 companies to help them define and meet their European business goals. Services provided include Sales Outsourcing, HR Outsourcing, and Digital Marketing.