Software Development Market EU: Innovate for Growth
Last updated: 27 September 2023
It is no surprise to discover that the European software development market is the inviting market to enter, projected to hit the mark of over 162 billion dollars in 2023 per Statista. An important segment of it is dedicated to enterprise software, with a projected market volume of almost 66 billion dollars in 2023.
Some characteristics are unique to this market. In this article, we are covering those with the idea of creating a checklist to use as a guideline to help navigate the complexities and sell software to European customers.
EU Software Development Market Regulations
The number one challenge that software companies planning to enter the European market face is the laws and regulations in that market. When selling software in Europe, you need to be aware of a couple of regulations:
General Data Protection Regulation (GDPR): regulates the processing of


personal data of EU citizens,



E-Commerce Directive: regulates the sale of goods and services over the


internet in the EU,



Consumer Rights Directive: provides EU consumers with certain minimum


rights when they buy goods and services,



Software Directive: governs the legal protection of computer programs in


the EU,



Electronic Signatures Directive: regulates the use of electronic signatures


in the EU,



VAT Directive: governs value-added tax rules for the sale of goods and


services in the EU,



National laws and regulations that are linked with selling and managing


software in Europe or a specific national market.
Since it is a complex overview of all of these, we would recommend consulting a legal professional to help understand how these regulations apply to each specific situation you may be experiencing in the software development market in the EU.
Read how local regulations are shaping the US ERP approach in the European market.
Importance of Understanding Local Preferences in the Software Development Market in Europe
To understand unique local preferences in the EU software development market, we would suggest starting with thorough research of the market, which can be done via surveys, focus groups, and competitor analysis.
Subsequent is a localization of the software to adapt to the needs of the local market. European consumers often prefer software that is available in their native language. Make sure software is available in the local language and consider adding features that are specific to the local market.
In addition to that, think about offering localized customer support because European customers place a high value on customer support and make sure that your support team is knowledgeable about local regulations and customer preferences.
One of them can be payment methods, so you must offer a wide range of payment options that are widely accepted in the local market. This is a valid approach for all other cultural differences that you can find out about the local market. The more you know about it, it helps you understand it better, which leads to making better business decisions.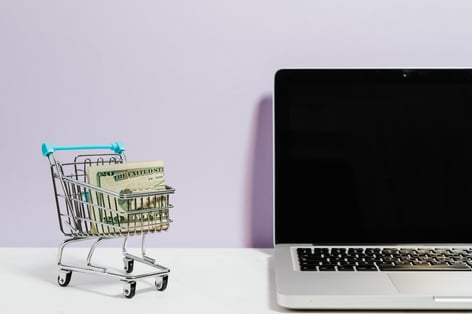 Choosing the Distribution Channels in the

EU Software Development Market
There are many different distribution channels for software in Europe, including online marketplaces, software retailers, and enterprise-focused channels. Choosing the right channels that are best suited to your target market and that can provide the highest visibility for your products is a vital part of the approach to the European software development market.
It starts with choosing the target audience because it is the key to choosing the right distribution channel. Keep in mind that some channels are not available in certain markets, and the reach of different channels can vary per national market.
Important things to keep in mind as well are the cost, ease of use, reputation, and customer preferences. All of this is affecting the choice of the right distribution channel to use when selling software in Europe.
Navigating the EU Software Development Market: Local Partner Network
Partnering with local companies can help you navigate the complexities of the European software development market and reach customers more effectively. Companies should always look for partners who have a deep understanding of the local market and can provide valuable insights into customer preferences and regulations.
The focus should be on the partners that are targeting similar target audiences and offer complementary products or services. It will indirectly increase the knowledge about the local market and help make informed and well-thought-out decisions based on correct information instead of assumptions. It will all lead, in the end, to increasing sales and developing long-lasting partnership relations with your network.
Competitive Pricing Strategy for the Software Economy in Europe
European consumers are price-sensitive, so it's important to price your products competitively. To do so, it should include proper market and competitor analysis, with a review of customer segmentation and value proposition.
When all this is completed, and it is possible to create a competitive pricing strategy, keep in mind that it's important to regularly review and adjust pricing strategy based on market changes and customer feedback.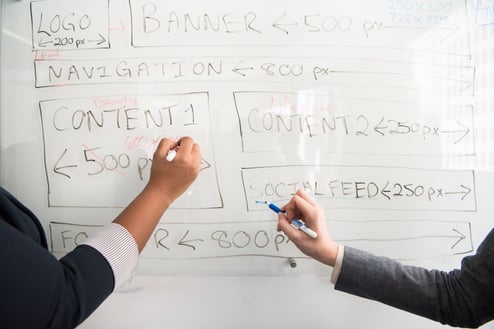 Providing Excellent Customer Support in the Software Development Market in Europe
Creating proper Customer Support is crucial for every business anywhere, in Europe as well, since it is one of the important touchpoints with the market. Since we are speaking about the European software development market, the first thing to mention is that it is crucial to offer multilingual support because Europe is a diverse region, and you want to establish a clear way of communication with your customers.
The second most important thing is that support officers are knowledgeable about local standards, regulations, product features, and anything else that can be connected with their product and is related to that specific market.
Other than that, it is important to mention that the quality of customer support, in general, can be increased by offering:
24/7 support,

Quicker response and resolution times,

Proactive support,

Training,

Learning from customer feedback, etc.
Investing in Marketing for Success in the EU Software Development Market
When entering the European software development market, investing in marketing is inevitable, and it is important to understand that it is not done in the same way as it is done in the US, so it can not be just copied from the US market.
First of all, there are cultural differences that need to be respected and included in marketing efforts and communication. It is vital that messaging is culturally sensitive and appropriate for the region you are targeting. Besides that, it is already mentioned, but it is very important to localize to the maximum level because customers and prospects love it when you are communicating with them using their native language.
Following that is choosing the correct marketing channels from a variety of options, and it mostly depends on your target market segment and costs. Last but not least are customer testimonials, sometimes overlooked, but they positively influence a lot if they are coming from European customers and the European market.
Bonus read: Digital Marketing: Unlocking Success for US Companies Exporting to EU
Conclusion
In conclusion, expanding into the European software development market can be a lucrative opportunity for US software companies, but it requires careful planning and execution. The key factors to consider include understanding the European regulatory environment and cultural differences of the target markets, adjusting the product to local needs, building relationships with local partners and customers, and investing in a strong marketing and sales strategy.
With the right approach, US software companies can successfully navigate the European market and achieve sustainable growth. Learn how EuroDev can assist you with our Sales Outsourcing solutions.
Category