Opportunities in the European Pet Care Market
Last updated: 27 July 2023
The European Pet industry has continued to show considerable growth. As of 2022, the global pet care industry was valued at $261Bn, with Western Europe and North America contributing to the largest portion of the industry's growth. Europe's pet care market was valued at more than $40bn and is expected to grow by a CAGR of 6% between 2022 – 2027. The pet care market in Europe is considered to be one of the most prominent markets globally, hence providing reasonable opportunities for pet product suppliers.
Europe has a large part of their population owning at least one pet and they consider these as part of the family. According to Statista, more than 90 million European households were recorded to own at least one pet, with cats being the most popular pet. Germany, Spain, Italy, and France were recorded to have the highest number of dogs and cats. Both Europe and North America are the leading regions in the production of pet products globally with both these regions producing more than 10 million metric tons of pet care products as of 2021. Due to the growing number of pets in Western Europe, there has been increasing emphasis on animal healthcare, expenditure, and mobile pet grooming. In the past couple of years, the developments in zoonotic and other animal diseases have created concerning developments in the pet care market, hence leading to the growth of the industry.
The primary economies that are driving the European pet care industry are Germany, France, Italy, Spain, and the United Kingdom. The European region provides stiff competition to manufacturers who are supplying pet food. Competition is deemed to be focused on grain-free, organic, and natural food products, which are highly demanded in the European pet care market. Further, the market has a high demand for dry pet foods, snacks, and treats.
Besides pet foods, the region is also dominated by mobile grooming services and other pet-related services. Countries like Italy and France are recorded to be dominated by top-class medical services for pets. In Germany, Sweden, the Netherlands, and the UK, pet accessories have gained more traction, whereas bedding and housing products are gaining more popularity. Hence it is important for manufacturers to continuously develop products that can be competitive in these markets.
Even though the growth of the European pet industry is a contribution of different European countries, it is important to understand the biggest contributor to the market, Germany.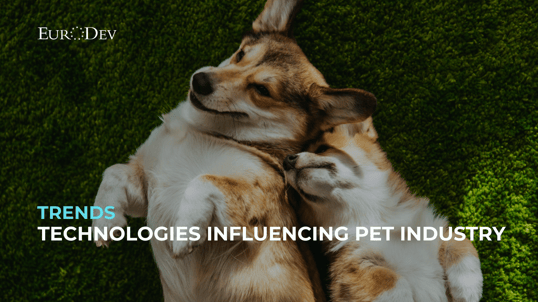 Growth in the pet insurance market

The average lifetime cost of raising a dog is $27,600 from adopting the dog all the way to the end. Because of the high costs involved in owning a pet, the pet insurance market in Europe has become popular in the past years, to allow pet owners more years with their pets, without worrying about extra costs. In 2022, the market was estimated to be around $820millionn and also expected to grow by 12.8% between 2022 – 2027.
Germany, Spain, and the UK are presenting numerous opportunities for North Americans who want to enter this market. Governments in this sector have invested in building veterinary centers to care for animals in these regions. Furthermore, the increasing costs for veterinarians are influencing more pet owners to take out an insurance plan for their pets. The pet insurance market in Europe is rising quickly due to the strict regulations for pet insurance in countries like Sweden.
Increasing demand for nutritious pet food
The European pet food market is projected to grow by a CAGR of 4.9% between 2023 -2028. Animal owners are focusing on keeping the immune system and metabolism of their pets as healthy as possible, hence boosting the need for nutritious foods within the market. Without adequate nutrion, animals will not be able to maintain muscle tone, build and repair muscles, teeth, and bone, perform normal daily activities with ease, or fight infections. The European pet food industry is highly competitive hence manufacturers should offer niche products, clean and high-quality products to stay ahead of the curve.
With regards to food pricing, dog food pricing in most European markets is expected to increase, with France reaching the highest price increase of 21% in the European market. According to Euromonitor, supermarket chain Carrefour experienced an average of 43% in the pet food category. Also, Leclerc alerted customers to expect a 41% price increase in pet food in 2023. In countries like the UK, inflation in the past years has been among the highest and is slightly threatening the industry and its players.
Supply chain and logistics in the pet industry
One of the factors that are expected to grow the European pet industry is the supply chain and logistics sector. The logistics and supply chain sector is still compromised by the Ukrainian war. Export of the black sea grain deal with Ukraine expired in March 2023, hence facing difficulties for renewal. North American pet food manufacturers should use this opportunity to provide the European pet food industry with alternatives. To ensure continued food supply, pet food manufacturers have been taking appropriate measures to adjust their sourcing practices, occasionally embracing increased prices of raw materials in a low-supply environment. However, product ingredients cannot be simply replaced – this is because food formulations need to follow legal requirements.
Bonus Read: Pet Food & Accessories Industry

More information
If you are interested in finding out how EuroDev can help businesses like yours to expand in Europe, set up a meeting at the show or inquire for more information about Sales Outsourcing, Digital Marketing, and HR Outsourcing services.
Category