Explore Rail Industry Trends: Innovation Sustainability Digitalization
Last updated: 24 August 2023
To overcome climate change and environmental degradation, the EU plans to transform Europe into a modern, resource-efficient and competitive economy by implementing the European Green Deal. Consequently, this has effects on the railway industry in Europe, with the change of focus towards railway innovation and sustainable railway construction.
As railway industry manufacturers expanding to Europe need to be up-to-date with important trends in the railway market, we bring you a blog about the 6 most important European rail trends.
Green Deal Funding for the Railway Industry in Europe
In accordance with the European Green Deal, Europe's railway market has pledged to reduce total CO2 emissions for passenger and freight transport by 30% by 2030 compared to 1990 levels. The EU has raised a multibillion budget to help realize this mission.
This €33.71 billion budget funds key projects with the goal of improving transport connections and energy networks, as well as digital services and connectivity in Europe. €25.81 billion of this budget is projected to be invested in transport, with the railway industry being at the forefront. Using this budget to tread on new territory, the industry will require assistance from established and knowledgeable companies in the field, opening up both local and international trade.
To sequence activities related to this deal, the EU selected 30 Priority Projects according to their added value to Europe and their contribution to the sustainable development of transport. 18 of these projects are railway innovation projects, 3 are mixed rail-road projects, and 2 are inland waterway transport projects.
Prioritized goals of this environmental policy:
The creation of a seamless and frictionless single European transport area;
Implementing the principle of 'polluter pays' and modal shift towards sustainable modes of transport;
Financial and legislative support of only zero-emission vehicles and their related infrastructure.


This investment in the maintenance and innovation of railway construction has sparked many opportunities for companies involved in the industry, including bullet trains, railroads, station construction, maintenance, and infrastructure businesses.
EU Member States Working Towards a Single European Railway Area
Although the EU has one of the densest railway networks in the world, the national railway systems across the EU greatly differ. For the past 30 years, EU member states have started improving the compatibility of their railroads and are working towards an end goal: a single European Railway Area. This target ensures a more efficient and competitive railway industry, working towards the EU's climate goals.
As part of this major move, The EU Agency for Railways (ERA) has taken up responsibility for vehicle authorization, safety certification and ERTMS trackside approval as per 2019. Opening this market has left room for railway businesses to compete, creating a level playing field for companies in the sector, both locally and internationally, taking into consideration the factors needed for new railroad construction throughout Europe.
Increasing Importance of High-Speed Rail Projects Across Europe
European countries are becoming more convinced of the necessity of high-speed rails. Several railway construction projects across Europe have set foot over the past few years:
Denmark obtained its first high-speed line in 2019;

Poland and the Czech Republic are currently improving their rail




infrastructure for increased train speed;

The UK is launching their High Speed 2 project, connecting eight of Britain's




10 largest cities.
Aiming to triple high-speed rail traffic within the next 30 years, new railroads, train stations and train parts will need to be constructed and delivered to accommodate this big change. Europe will therefore be opening doors to both national and international trade, also raising opportunities for US manufacturers to set foot on new grounds.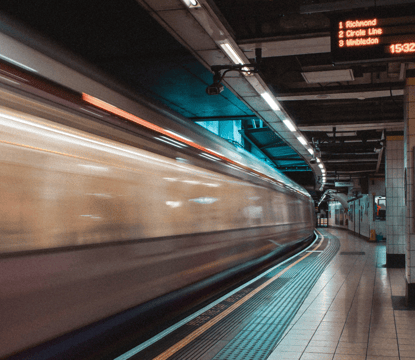 Industry 4.0 Revolution Transforming the Railway Industry
Industry 4.0, a major revolution currently on the rise, is transforming the railway industry with digital solutions. This digitalization leads toward the automation of railway operations but also improves the monitoring of tracks, tunnels, level crossings and trees alongside the railways. These digital solutions are also applicable to passengers as they improve ticketing services.
In terms of automation, several countries, including France and the Netherlands, have been experimenting with Automatic Train Operation (ATO) trial campaigns on both freight lines and passenger lines since 2018.
Railway 4.0 will bring major changes to passenger experience, operations and security – subsectors will need to be supported by companies who are already familiar with these modern solutions. As this is a new revolution within the railway industry, the market will be looking for support from all over the world: companies in the software, digital solutions, security, automation and AI industries will be of the essence here.
Hybrid and Electric-Diesel Trains Gaining Popularity
Hybrid types or electric and diesel-powered trains are becoming a more popular rail trend. Trains are able to use alternative fuels or several kinds of fuels simultaneously. The normalization of these hybrid types can bring new players into the field of railway construction, e.g. the American automotive industry, who are already well-established in the hybridization of vehicles. However, businesses involved in fossil fuel, EV and industries are also given the opportunity to prevail with this opportunity in Europe.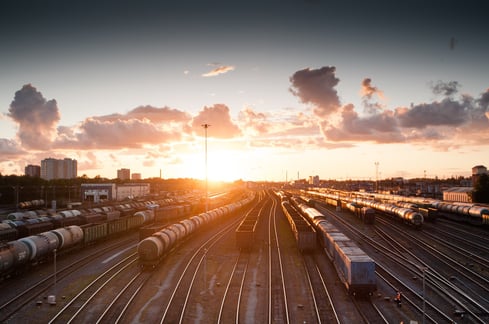 National Railways Integrating With Other Modes of Transport
National railways in Europe are starting to convert to multimodal transport providers: Norway is integrating its trains, buses and taxis into a single company (railway operator Vy). This opens up the trade of coating, windows, train parts and maintenance.
Multimodality in the railway industry will also bring challenges. However, it will become more and more difficult to find your way into the market as a newcomer, and suppliers will become less diverse, causing a barrier for both local and international businesses wishing to enter the European market.
Expanding into the European railway industry
The key factors running the current railway industry in Europe are depicting a fruitful and competitive future – which brings new openings for businesses involved in this sector. Opportunities for manufacturers and suppliers from the USA and Canada lie in the following:
Building materials for high-speed railways and high-speed trains,
Products regarding safety and testing equipment,
Digital solutions for ticketing, monitoring and automation,
Hybrid power engine suppliers.
Where we step in
Being aware of the latest rail industry trends in Europe helps US manufacturers make strategic decisions when expanding in the European marketplace. However, it can be challenging to stay up-to-date with rail trends, regulations, and market demands when your expertise is in manufacturing products.
Do you want to know where the most promising markets for your products lie in the construction industry in Europe?
Our team works across the complex European market. With our local expertise, we help you understand its diversity while helping your company to gain a foothold in the European railway industry. Learn more about our Sales Outsourcing services.

Category