Working with International PEO – What Is It Like?
Last updated: 21 September 2023
Working with an international PEO/EOR provider means you will be outsourcing a (substantial) part of your HR activities to another party.
At EuroDev, we offer European PEO/EOR at the core of our HR Outsourcing services. Throughout the years, we have shared a lot of content about the benefits of PEO/EOR services and our clients' experiences. But how are our employees, your HRO/PEO/EOR team, experiencing working with and for our clients?
In this blog, we will give a short overview of what an HR Outsourcing team looks like at EuroDev, what they do on a daily basis, and how they experience it.
International PEO Services: A PEO Providers' Point of View
At EuroDev, all our clients who need international PEO/EOR services will enjoy support from a full HR team consisting of a Financial Consultant, an HR Consultant, and an Account Manager. This team is fully dedicated to the client and its employees.
We've interviewed Carl Paulsen (HR Consultant), Emine Pekel (Financial Consultant), and Mervin Jansman (Business Development Manager) to give a better understanding of what it is like to work for North American clients with employees in Europe.
HR Consultant Support for International PEO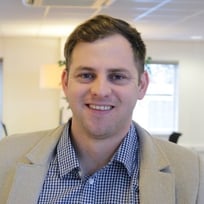 With close to a decade of experience in generalist HR and labor management and 6 years of experience in international HRM, I enjoy helping our clients take their European expansion to the next level. Along with my financial partner, we act as your daily point of contact in managing your European workforce.
Central in my role is to make sure the client is in compliance and comfortable with their HR throughout Europe. My role ranges from kick-off calls to the registration of corporate entities in various countries and foreign employers, drafting contracts of employment (or other agreements), arranging benefits such as insurance or pensions, and ensuring compliance with both the national labor laws and also the sectoral CBA's.
No two clients have the same requirements from an international PEO provider, so a tailored approach to each client's situation helps ensure long and prosperous growth in the European market, where the stresses of compliance can be minimized, and the focus on actual work can be maximized. It is great to be of value to our clients and to assist them in multiple countries throughout Europe.
Financial Consultant Support for International PEO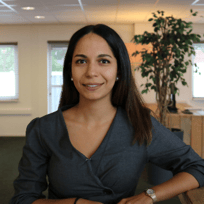 I absolutely enjoy being a European Financial Consultant for our North American clients who need assistance with international PEO.
Thanks to having lived and worked in Italy, San Marino, Turkey, and the Netherlands, I completely understand how different (tax and payroll) laws can be per country and how quickly they can change. For that reason, I understand why our clients would like to outsource certain risks, liabilities, and tasks to parties such as EuroDev. I love to take away their concerns and, therefore, be of added value.
On a daily basis, I support our client's management team and their employees with payroll and tax management. As the management team and the employees have direct access to a personal phone and email address, there is direct contact with the client, which is great for building trust and developing a professional relationship.
Business Development Manager Support for International PEO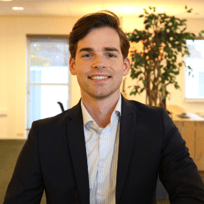 As the Business Development Manager within EuroDev's HR Outsourcing department, I am responsible for the Account Management of our clients. I have contact with our clients throughout the whole process, from the initial contact (the sales call) to onboarding and, eventually, periodic account management calls.
Together with the HR consultant and Financial consultant, we continuously try to improve our services and take away the headaches that might come with being an employer abroad. Apart from account management, I connect with Strategic Partners throughout the world to be up-to-date on the current international PEO/EOR landscape and to understand the new European/international trends in laws and legislation.
The best part about my job is connecting with lots of different professionals throughout the world and learning from each other. Furthermore, it feels great to be of added value and to hear the gratitude from our clients.
Do you want to know more about employment and PEO/EOR services in Europe?

In case you would like to have more information about international PEO/EOR services, do not hesitate to connect with Monique Ramondt-Sanders – VP of Human Resource Outsourcing at EuroDev.
Interested in more information concerning our HR Outsourcing services? Please have a look at our HR Outsourcing page.
Category