Zoomark International 2023 Insights
Last updated: 27 September 2023
The Italian market has been one of the strongest European markets when it comes to pet food and care. With Zoomark international happening from 15th to 17th May 2023 in Bolognafiere, the market is becoming more attractive to not only Europeans but also non-European pet food suppliers.
There were different trends that were presented at Zoomark 2023, but the most common trend at the show was the growing interest of pet owners in improving their pet's nutrition as they do their own. Therefore, in 2023, Zoomark has presented opportunities that manufacturers and pet suppliers should consider while expanding to the European market.
Introducing the Pet Market in Italy, Europe: Zoomark 2023
In Italy, there are more than 65 million pets, with 9 million of these being dogs and 10 million cats. The market for dog and cat food is nearly more than half of pet foods and is projected to continue growing in the coming years. In 2022, more than 2.7 billion dog and cat food products were sold on the Italian market. This showed a CAGR increment of 11.4% from 2021. More than 673,000 tons of food were sold in 2021, with 46.2% being only dog food.
At Zoomark International 2023, it was presented that 40% of Italians have at least one registered pet. To an Italian pet owner, these are considered part of the family that helps alleviate stress, eliminate loneliness and keep them active. Hence, a growing need to keep pets healthy and devote more attention to them. The increase in attention can only be reflected in the continued performance of the market in 2022.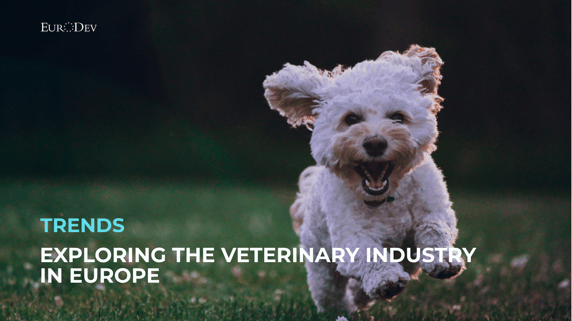 In the communications from the Zoomark international trade show this year, discussions focused on 4 main aspects that are considered to improve animal nutrition and health:
Demand for lowering VAT on pet food and veterinary care
Since these pets make up the highest number of pets owned on the Italian market, the VAT is asked to be lowered from 22% to 10%. A VAT of 22% is nowhere comparable to Germany, which only charges 7%, like other non-luxury goods.
More supply of food for other pets
According to reports from Euromonitor, there are 3.2 million small mammals, 13 million birds, and 30 million fish registered as pets. The increment of these pets also saw a growth in pet food by 2.3% and also in value by 5/6%, showing a turnover of € 13.2 million for retailers.
Growth in pet hygiene products, toys, and accessories
Things like boots, kennels, bowls, turtle tanks, and other things have shown considerable growth in 2022. Hygiene products such as wipes, shampoo brushes, deodorants, beauty products, and other care products saw an increased growth in revenue by 11.7% and a +6.9% in units/volumes sold.
When considering the growth in non-food products, cat litter also became the most spoken product that boosted this segment in the past year.
Pet product sales channels: Grocery hit very hard in 2022
Even though they all saw an increment in the value of the products, there was a lack of volume. Due to the inflation in 2022, the sales through the grocery channel rose by 14%, while the volume only increased by 0.4%.
Hence, pet product owners who want to enter the Italian pet care market should consider other channels, such as traditional pet shops, pet shop chains, and supermarket pet shops, to grow sales and volume. The Assalco–Zoomark report indicated that more than 5000 traditional pet shops in Italy have accounted for 24.4% of the sales in pet products, and 14% is allocated to pet shop chains. Supermarkets only saw a growth of 2.6% of the total sales of pet food.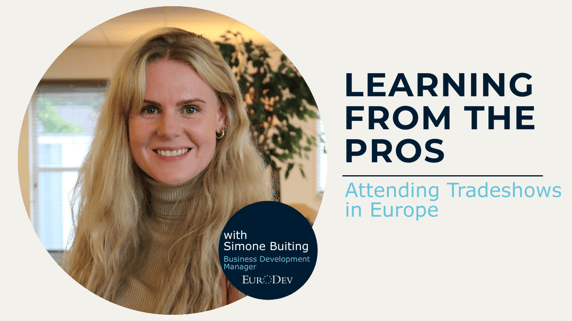 Opportunities for North American Pet Product Suppliers at Zoomark International in Europe
Zoomark International is a great platform to meet with like-minded stakeholders, including distributors, manufacturers, associations, and regulatory bodies. Hence, attending a show like this one allows you to carry out market research on European expansion.
It is important to provide niche products to be able to be competitive in the market. Zoomark International 2023 was filled with a lot of similar products. Attending a European trade show can allow you to make some tweaks to products, making them unique.
We advise you to have a multi-channel strategy in the Italian veterinary and pet market. While there are different channels, it is important to consider also entering supermarket pet shops and traditional pet shops to grow your product base. Dog and cat product suppliers are likely to grow faster in the market, considering the high volume of these pets in the Italian market. However, there is a growing market for other pets, including birds, small mammals, and fish.
To be successful in the veterinary and pet market in Europe, we offer you our tailored solutions for your business expansion. Discover our Sales Outsourcing services to see where our European expertise comes into play.
Bonus read: Trade Shows in Europe: Maximizing Opportunities for Business Growth
Source: ASSALCO Zoomark report
Category